Beverley Gin Festival is back this May - even bigger and better!
Wed 11th January 2023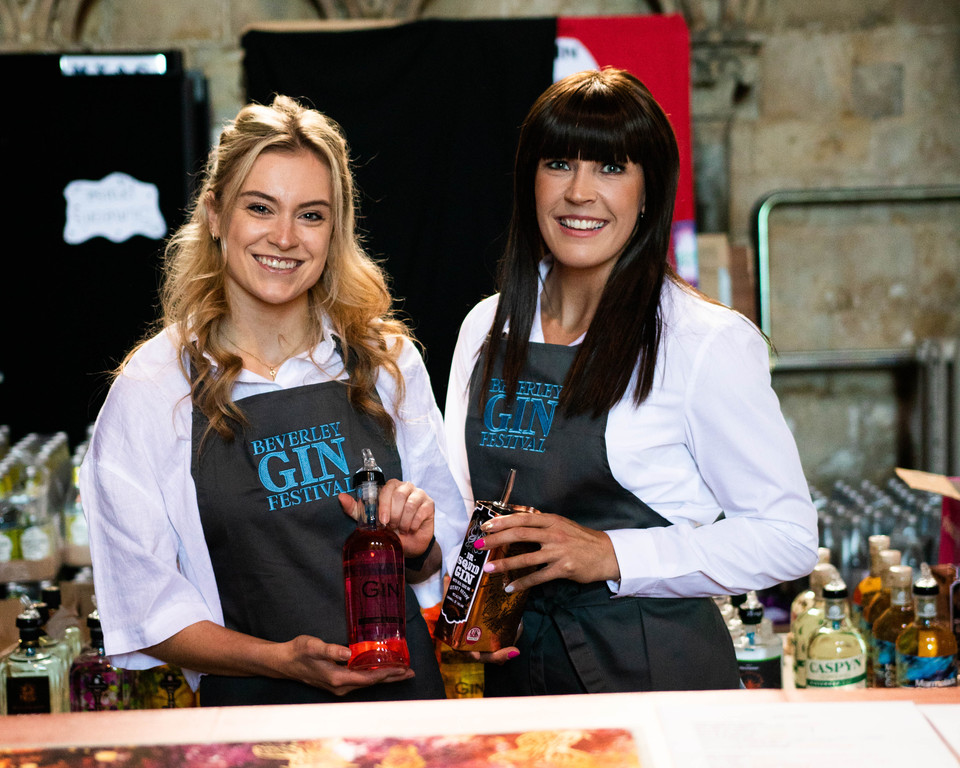 Beverley Gin Festival is back bigger and better than ever this May, with more music, more food, more fun, more friends and more gin.
Now firmly established in Yorkshire's cultural calendar, this third annual Beverley Gin Festival will run over two days, Friday May 12th and Saturday May 13th, at Beverley Minster.
Rob Snaith, festival director, said: "For anyone who has joined us previously, you'll know the format. Stacks of flavoursome gins from around the world, as well as cocktails, Prosecco - even craft beer - live local entertainment all weekend and mouth-watering street food.
"I am incredibly excited as we have grown the festival in all aspects. Last year totally sold out so we have added an extra session with additional tickets on sale, there's more of the very best of British and international gins for residents and visitors to enjoy, and more, different entertainment and food."
Tickets are now on sale and priced at £20 for each of the four sessions which includes two drinks, a personal festival gin glass, a metal straw, pen and a custom designed festival programme guide.
Rob expects to unveil more details about the festival entertainment line up and the type and scope of gins and food on offer.
"I can't wait to share with people all of this year's events and speciality gin, and entertainment, so it is very much 'Book now, but watch this space!'"
The festival's sophisticated and inclusive approach includes non-alcoholic gins and beers.
"Non-alcoholic beverages have come along way in a short time," said Rob, "and there's increasingly not a huge difference in taste between alcoholic and non-alcoholic, and both can be absolutely delicious."
Rob is also is also looking forward to being back at the Minster.
"It is fantastic to be unveiling the festival in such an historic venue. The beautiful Beverley Minster was built as a place for pilgrims to congregate and socialise, so it's fitting that we're able to do the same many centuries later.
"As well as being stunning inside and out the building was designed for the acoustics to carry which is why the live music works so well."
The increase in ticket availability this year has been made possible partly by a Love Your High Street grant from East Riding of Yorkshire Council and an ICT for Growth Grant from the Hull and East Yorkshire Local Enterprise Partnership's Grow My SME programme.
"Both these grants have helped us to make steady progress on the size and scope of the festival," added Rob.
To keep up-to-date on the Beverley Gin Festival news, see our website and our social media feeds:
Facebook: https://www.facebook.com/beverleyginfest/
Instagram: https://www.instagram.com/bevginfest/