Beverley Armed Forces Day - Saturday 1st July 2023
Fri 30th June 2023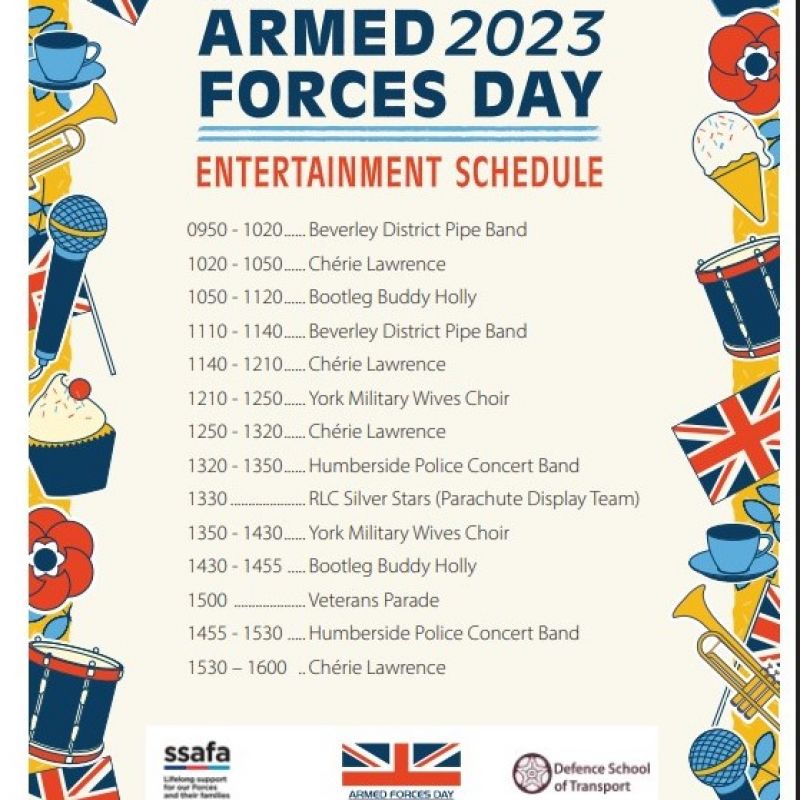 The Defence School of Transport will be hosting Beverley Armed Forces Day on site at the Normandy Barracks in Leconfield.
It should be the largest Beverley Armed Forces Day, with people arriving from across the whole of the East Riding of Yorkshire.
Activities and displays to keep all age groups entertained and they will have an extensive range of military equipment on display for all to see.
Starts at 10am and finishes at 4pm.