Betty the Beverley Beck Snake springs into action
Thu 15th April 2021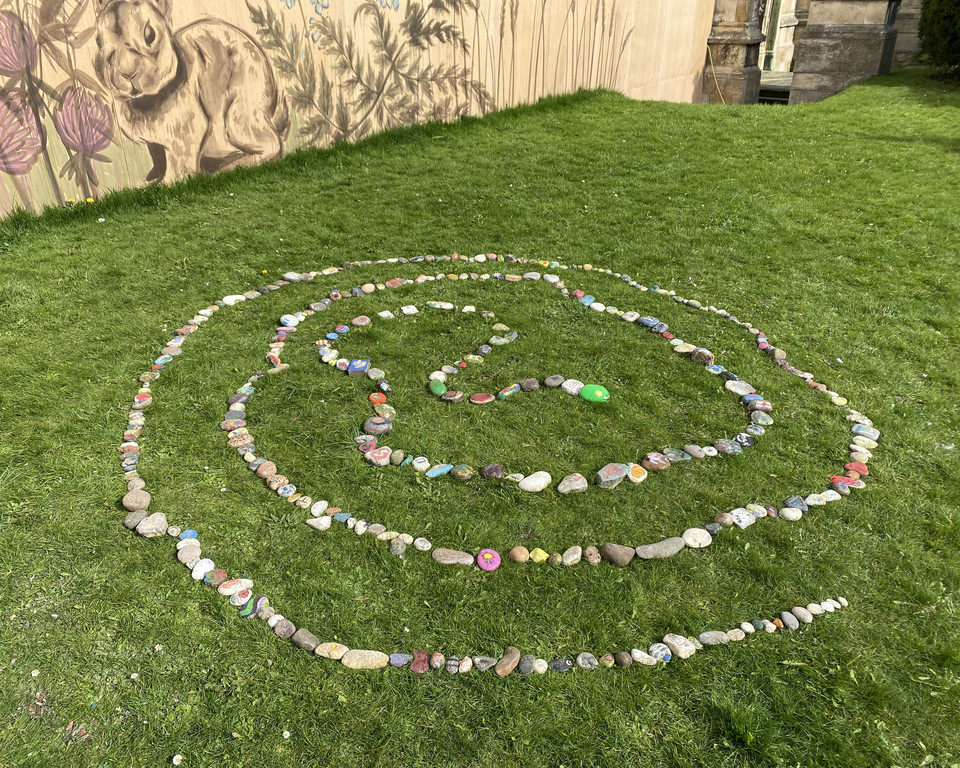 Betty the Beverley Beck Snake, who has spent the winter happily nestled in the churchyard at Beverley Minster, has now moved on to the other end of the market town and shall now spend spring and summer in the gardens of St Mary's Church.
Local resident Caroline Wetherell started the stone snake in July 2020 to bring some fun, happiness and creativity during the pandemic with just four painted stones. Betty is now over 300 stones long – all painted by the local community.
Ali Bodley, learning and community engagement officer for the Beverley Minster's Sanctuary Project, said: "Betty's stay with us was a huge success and we noticed lots of families coming into the churchyard to see her and place new stones on her tail. But with further works to the Minster's roof impacting the churchyard, it will be now easier for Betty's fans to see her at St Mary's.
"Betty was created by the community for the community, and the plan is for her to move around Beverley. We hope that many different organisations will offer to host Betty over the coming years."
A wildflower meadow, to create the perfect habitat for Betty, has been painted onto the hoarding currently at St Mary's Church by artist Emma Garness, whose other recent work includes the giant mural at St Paul's Boxing Academy in Hull
Jennie England, heritage learning officer for St Mary's Curious Carvings project, said: "We are delighted that Betty has decided to come to us, and we look forward to welcoming her and using the amazing roof bosses and carvings in the church to inspire new designs.
"We will give her a good home and then pass her onto the next organization."
Both the Sanctuary project and the Curious Carvings project are supported by grants from The National Lottery Heritage Fund. Through them and the Two Churches One Town partnership, Beverley Minster and St Mary's are working more closely together to celebrate the town's heritage.
Betty is just the latest example of the ways in which they are collaborating.
Roland Deller, director of development at St Mary's Church, said: "Thanks to National Lottery players, these projects are having a transformational impact on Beverley's heritage.
"It's a joy to witness the creative ways in which people are engaging with the town's amazing heritage and we hope that children and families will paint more pebbles and add them to Betty during the weeks and months ahead."
Betty can now be seen in the gardens of St Mary's Church, on the Hengate side of the building, with people encouraged to visit and add a stone.