Bentley's Tea Room shares connection with Beverley
Wed 23rd September 2020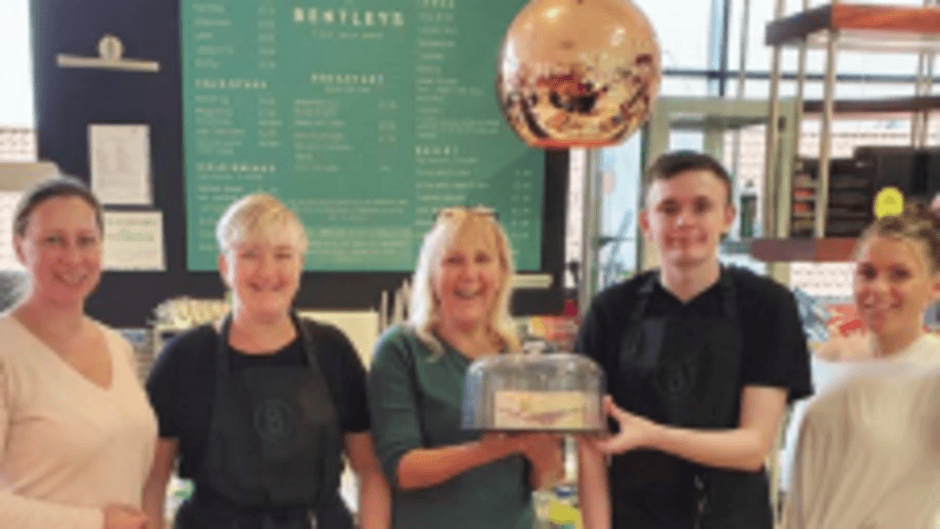 An exciting, new coffee shop has just opened within Debenhams Flemingate Shopping Centre, Beverley.
Bentley's Coffee Shop, which was established in 2019, is an independent, family-owned business which currently has five coffee shops across the North East, Yorkshire and North Lincolnshire. Bentley's is ready to breathe life back into the cafe space on the 1st floor of Debenhams, and will be serving a delicious range of Yorkshire-roasted coffees, speciality teas, breakfasts, light lunches and an abundance of sweet treats.
Co-owner, Emily Bentley said "We've been thrilled to have been given the opportunity to reopen the coffee shop within the Debenhams store in Flemingate.
"Wherever we are located, we try to use local suppliers wherever possible. In the short time we've been trading in Beverley, we've engaged with Beverley Chamber and local company, Burton Electrical, to carry out PAT Testing in the Coffee Shop. We have been made to feel very welcome already, and we're very much looking forward to becoming part of the Beverley community."
While Bentley's association with Beverley has only just begun, Emily has discovered a personal connection to the town. "Through family members when I mentioned about opening a Tea Rooms in Beverley, it was brought to my attention that I'm related to the Cussons. Thomas Cussons was my distant cousin, they owned the Cussons' tannery at Keldgate, and he was the Mayor of Beverley from 1864-65. His son, George Cussons, was the mayor in 1891 and has a memorial by the window in Beverley Minster! I now realise I have something to follow and live up to."
The family-owned chain is becoming increasingly popular across the county, with another coffee shop being opened in Scunthorpe on the same day. Why not head down and see the new coffee shop in Debenhams Flemingate for yourself, and like the Facebook page here.