Behind the scenes at Brook Taverner.
Sat 20th March 2021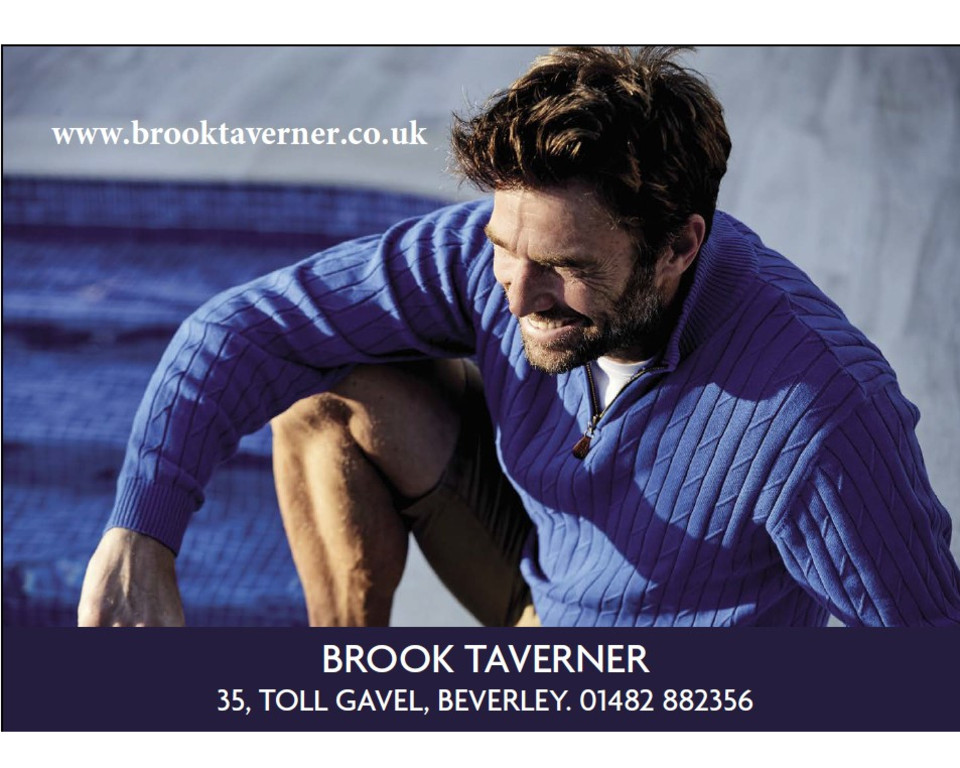 Despite approaching the one-year mark since the country was first plunged into Lockdown, things behind the scenes at Brook Taverner haven't altered too drastically. Of course, Lee and the team at 35 Toll Gavel are desperate to return to their beloved store and welcome back much-missed familiar faces... as soon as this is possible in a way that is deemed safe, we can't
imagine him ever leaving again!
As a company, we are fortunate to be breaking the trends of retail. The past two years has seen the number of Brook Taverner stores more than double its numbers - in fact, since our Beverley opening became our first store in England, adding
to our three Scottish locations in June 2019, we have since welcomed customers to our brand new stores in Northallerton, Cirencester, and most recently Stamford.
The plan isn't to stop there. As restrictions lift you can expect to hear news of new store openings across the country as we reiterate our commitment to the high street. We are adamant that in the right location, with the right people involved, there is plenty of life in the high street just yet - as has been proven a thousand times over by the wonderful people of Beverley.
In some ways, we are operating in the reverse order to many retailers in the current climate. Our mail order business (found at brooktaverner.co.uk) has been operating for over 15 years meaning that we haven't had the need to suddenly upheave our business online as lockdown struck - we were already there. Instead, our time was focused on improving what we already had, as well as putting together a plan for our stores post-lockdown, and creating our own 'roadmap for the future'.
We have also been deep in the process of putting together future collections... there's no rest for the wicked! In truth, this is the reason that behind the scenes, things haven't changed all too drastically. An unknown fact about retail is the long lead times in which it takes for collections to go from concept to reality.
It may be hard for many to believe, but our buying team first sat down together in May 2019 to start putting together colour palates, designs, fabrics and styles in preparation for our recently-launched Spring 2021 collection. The process starts off
with colours. Looking at trends at the time and predicting where these trends will end up in the future.
As we're sure you can appreciate, deciding what will be deemed stylish 18 months ahead of time is a somewhat difficult challenge. These colour palates then extend into patterns and designs with a particular focus on marrying concepts together
across particular ranges. It is no coincidence that our casual shirts feature dashes of our knitwear colourways... all categories are held together through core concepts.
Of course, many questions remain unanswered and are very much at the forefront of our minds - not least the primary query of when we can welcome customers back to our stores once again.
Whilst we can't wait to throw our doors open once again, for the meantime our complete range can be found online. With the cold snap finally moving further eastward, there feels to be a spring-feel in the air and with it, some optimism that maybe we
can have a somewhat 'normal' spring - so here's hoping we can buy with optimism!
Brook Taverner, 35 Toll Gavel, Beverley.
01482 882356