Art & Soul Opens in Flemingate
Wed 9th September 2020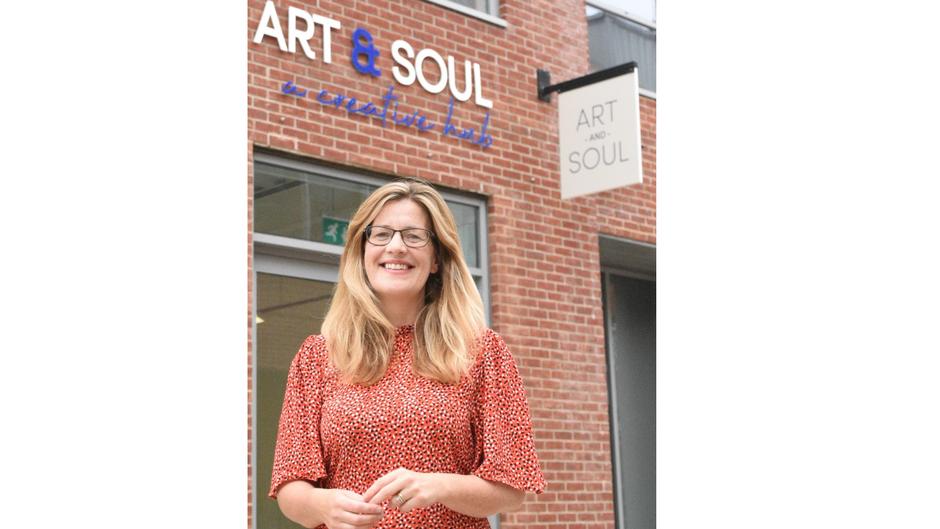 A new creative hub for artists has opened its doors at Beverley's Flemingate centre.
Launched by Jane Berriman, it will be home to carefully chosen art, gift ranges, framed art, prints, jewellery, ceramics, woodwork, illustration, glassware, stationery and more, and will give creatives their own individual space to display and sell their work.
It hopes to welcome people from across Yorkshire and beyond to sell their unique, handmade, contemporary artworks or gifts, and provide a great opportunity to bring everyone together in the arts community. Over 40 artists have signed up already to rent space to sell their work.
Jane previously sold her handmade postage stamp art at craft fairs, online and at The Creative Lab, but is looking forward to taking Art & Soul to the next level with artistamp, a portmanteau of the words "artist" and "stamp", and bringing stamps back into fashion.
Using various collections of stamps left stored away in attics or garages, she creates works of art that bring the stories behind the stamps to life. These will be available for purchase in store.
Jane has taken further steps to future-proof the business by opening an online store from October 1, meaning Art & Soul is open all year round online and offline. Instead of customers having to wait for craft markets, Art & Soul can bring the quirkiness straight to the customers with its unique art.
Are you interested in taking a creative space at Art & Soul? Send an email to artandsoulbeverley@outlook.com with your name, company name, contact details, a description of your products and price ranges, links to social media and websites which feature the products, and up to six high resolution images of your work.