Armed Forces Day Sunday 3rd July 2022 "This Sunday".
Fri 1st July 2022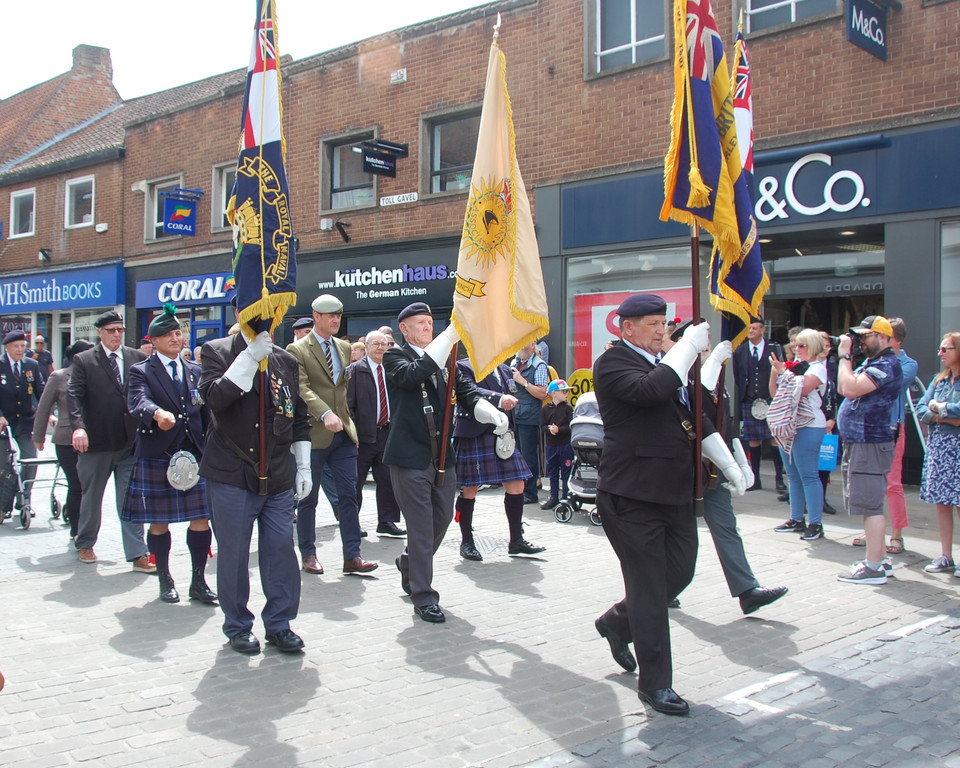 On Sunday 3rd July 2022 (this Sunday) Beverley has its very own Armed Forces Day.
There is two parades the first is the military parade starting at 10am at North Bar when the gates will be closed and the officer on parade will March to the gates. Knock on the gates for the military to gain freedom of the town.
It is understood that the parade will have over 100 military personnel within its ranks.

The second parade is a veterans parade at 11.00am . The parade will be much smaller than the main parade.
They will March in and parade on Saturday Market.
Beverley Armed Forces Day
Programme (TBC).
Sunday 3rd July 2022
10:00am '‹'‹Defence School of Transport Freedom Parade
11:00am TRBL and AFVBC - Veterans Parade
12:00am Kukri Dance or Mini Pipe Band (TBC)
12:30pm Cherie Lawrence
13:00pm Mini Pipe Band (TBC)
13:30pm Miss Vintage Twist
14:00pm '‹'‹Solo Piper - CLOSE
15:00pm M'‹'‹ARKET CLEAR
Be aware that the above is subject to change.
If you are able please give your support to the Armed Forces and the Veterans.
Saturday Market will have static displays and stalls and with the glorious July weather, you will have time to explore the town.