Allen opens The Ferguson Fawsett
Fri 18th March 2022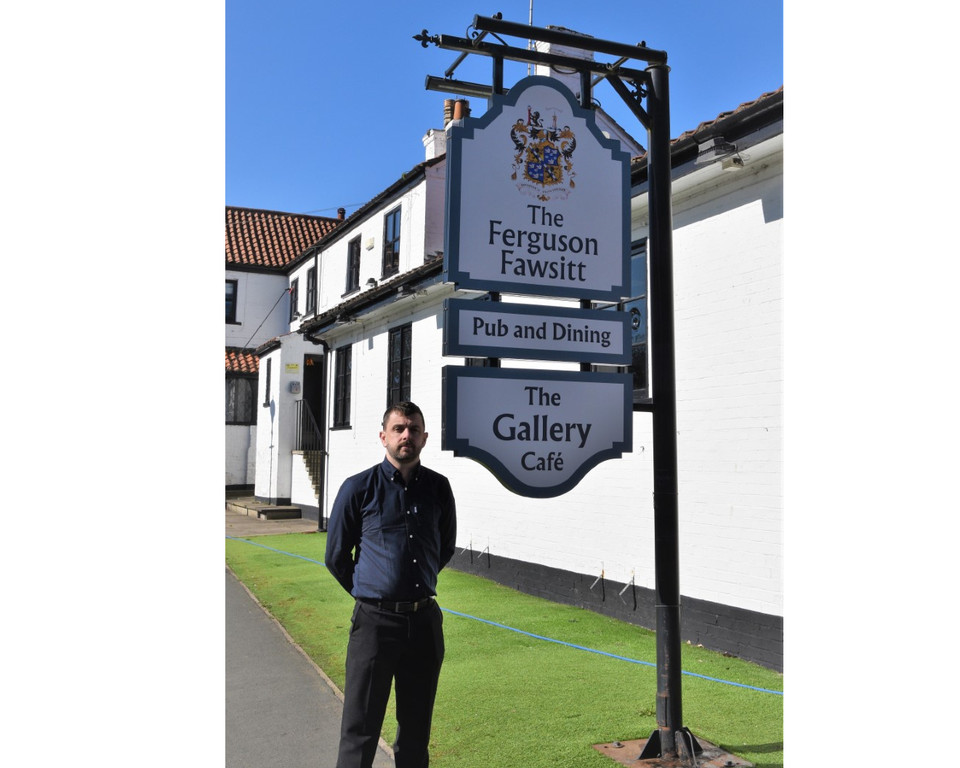 The question in Walkington over the last number of months has been "Who is taking over The Ferguson Fawsitt "?
However, inside, everyone had been busy transforming the popular public house and finally Allen Slinger was able to open the doors to the general public.
Building on his reputation over the past number of years in Beverley at a number of different public houses including the Royal Standard and more recently The Tiger Inn, Allen set his heart on transforming the Ferguson Fawsitt in Walkington and to bring it back to its former glory.
The Ferguson Fawsitt has been empty for a number of years, so prior to opening the doors a lot of work had to be done to bring it up Allen's exacting standards.
On Wednesday 16 March a soft opening allowed the team to welcome invited guests and friends to the Ferguson Fawsitt Arms, to sample food and drinks and put the staff through their paces.
Allen commented: "I'm so excited to open the doors, this is a great location. Walkington is a vibrant place, and we can't wait to welcome everyone to come and enjoy the relaxing setting. You can bring your dog as well as we are dog friendly".
If you have driven or walked past over the last few years, take the opportunity now to stop, go in and sample the food and have a drink.