Adult Learning Week: Life-changing courses available across the East Riding
Mon 18th September 2023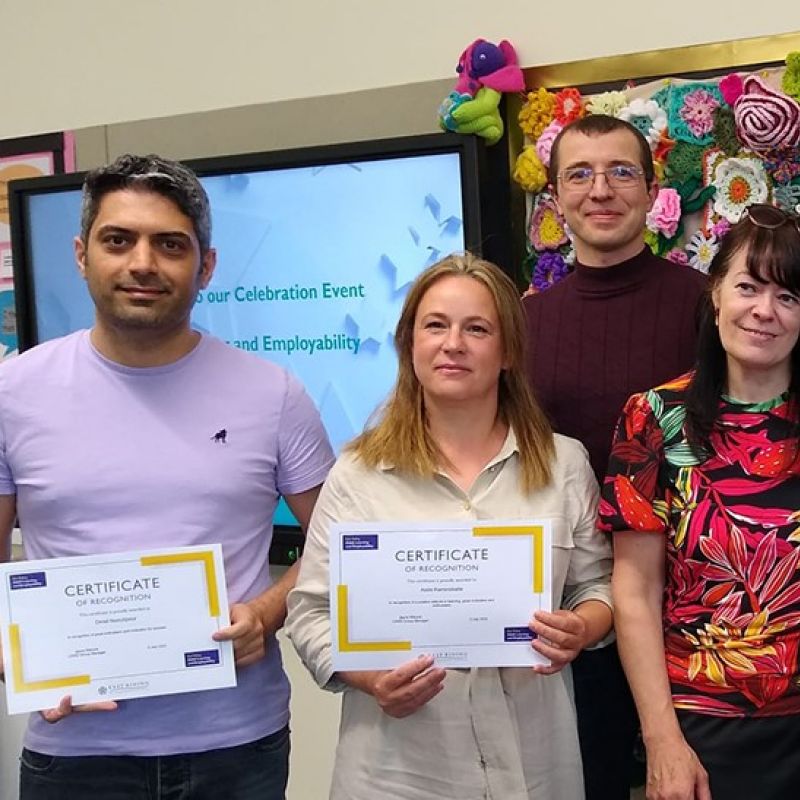 East Riding of Yorkshire Council is celebrating learners for Adult Learning Week (18 – 24 September).
The week celebrates the achievements of learners and adult learning, with the hope of inspiring and engaging adults to take a step back into learning.
The council's adult learning team offers a variety of courses, from brushing up on digital skills to improving self-esteem and confidence, employment support and qualifications.
We asked some of our learners to share their experiences of returning to learning.
Shirley, who attends many courses at adult learning centres, said: "It's not just a warm space. It's the comradery and the friendships. Since I've come here, I'm a better person, my family has noticed a huge change in me. I love it, it's wonderful. In fact, I even book my holidays around my courses."
Dave, who joined on a free Try taster session, said: "I wish I'd done something like this 30 years ago. I'd have been able to enjoy taking a lot more photographs for a lot longer."
Susan, who attends self-esteem and confidence-building courses, said: "I've come out in myself, being here and meeting new people. It's helped take me out of my little comfort zone. Doing my course is making me feel better about myself."
Councillor Anne Handley, leader of East Riding of Yorkshire Council, said: "It's amazing to see the positive impact our adult learning and employability service has had on people's lives.
"If you're thinking about joining a course, I encourage you to explore our sessions. Remember, there's everything to gain and nothing to lose "
The council offers courses, qualifications and the opportunity to try something new in adult learning centres in Beverley, Bridlington, Cottingham, and Goole, as well as free online qualifications and virtual learning options.
For more information, visit eryc.link/adultlearn or call (01482) 887670.
MAIN IMAGE: From left, adult learners Omid, Aiste, Sergii, Lolita, Beata, Izabela and Geanina. (Picture: East Riding of Yorkshire Council)