A Right Royal Day Out
Mon 30th May 2022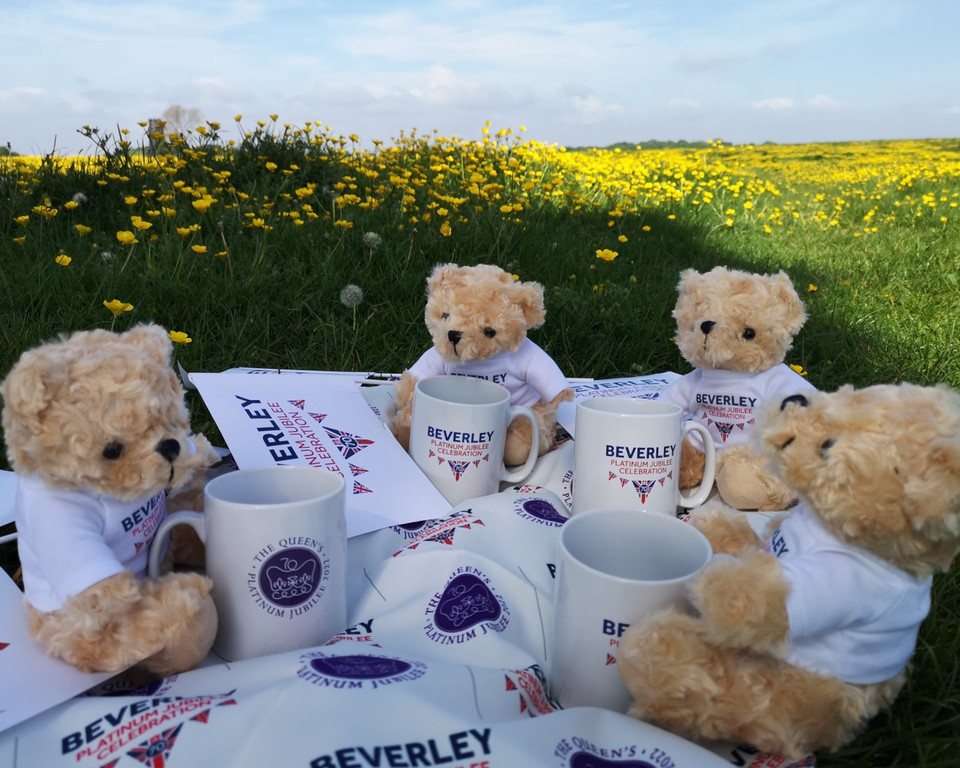 Are you ready for the biggest, most entertaining, totally royal day out in Beverley? It's only a few days to go until the celebration of the Queen's platinum Jubilee in Beverley and you're invited.
This Friday 3 June, Beverley Town Council have organised a massive programme of events across the whole day to entertain people of all ages as everyone in town will be joined by visitors travelling far and wide for the day to celebrate the fantastic achievement of Her Majesty The Queen.
Come along and create lasting memories for the whole family as we celebrate Queen Elizabeth II's Platinum Jubilee. It's completely free to attend.
Open to everyone between 10am and 8pm, the Council have scheduled fun entertainment that will take part on two main stages, featuring specially chosen music to represent changes we've seen throughout the decades Queen Elizabeth II has reigned.
All of the bands and acts have now been confirmed to be performing across the day, and include a Lady Gaga tribute act, Ultra Jam, Tina & The Rockettes, the Humberside Police Concert Band, a Buddy Holly tribute act Bootleg Buddy, Beverley Garland Dancers, High Flyers, ABBA tribute band Kiss The Teacher and much more. There really is something for everyone to enjoy.
There will also be plenty of entertainment for children and stationed areas for our Little Jesters to get their faces painted, caricatures drawn and balloons modelled throughout the day. We really want to see you there all day long, so if you plan on seeing all our entertainment we suggest you bring your camping chair for comfort.
Keep your eyes out for our circus acts, jugglers, stilt walkers and more who will be wandering around Beverley at different times appearing at each of the events.
See more information about what's on offer on the Beverley Platinum Jubilee website.
You can expect a brilliant delight of food and drink from our local area available to visitors, and there's going to be a large screen so everyone can keep an eye on how our Queen is spending her monumental day while we enjoy it in our own way.
You don't have to be torn as to whether you want to hear the symphonic sounds of our orchestras in Saturday Market, chill out to the acoustic tunes and have a cup of tea in the Coronation Garden, or want an upbeat vibe over at Flemingate - we're making sure there's something for everyone so the day is fit for a Queen!
The Beverley Platinum Jubilee celebration is being included as part of the historic extra Bank Holiday.
The usual Spring Bank Holiday has been moved from the end of May to the start of June to create the special 4 day Jubilee Bank Holiday weekend from Thursday 2 June to Sunday 5 June.
The official merchandise for the event has been released so why not commemorate the Platinum Jubilee in Beverley with our special memorabilia?
We've got a Bear, a Mug, a T Towel, a Pin Badge, a Commemorative Postcard and if you want one of everything, take advantage of our Commemorative Jubilee Pack offer. Order all merchandise online today or buy it on the day, but don't risk stock running out on the day - once it's gone, it's all gone!
Make sure to still keep an eye out on www.beverleyjubilee.co.uk and our social media over the coming weeks before the Platinum Jubilee party in Beverley as any new information or updates will be released there.
Follow the Beverley Platinum Jubilee social media channels to get updates on Facebook: Beverley Platinum Jubilee Celebration and on Instagram: @beverleyplatinumjubilee