A Policeman A Day Keeps Criminals At Bay
Thu 27th April 2023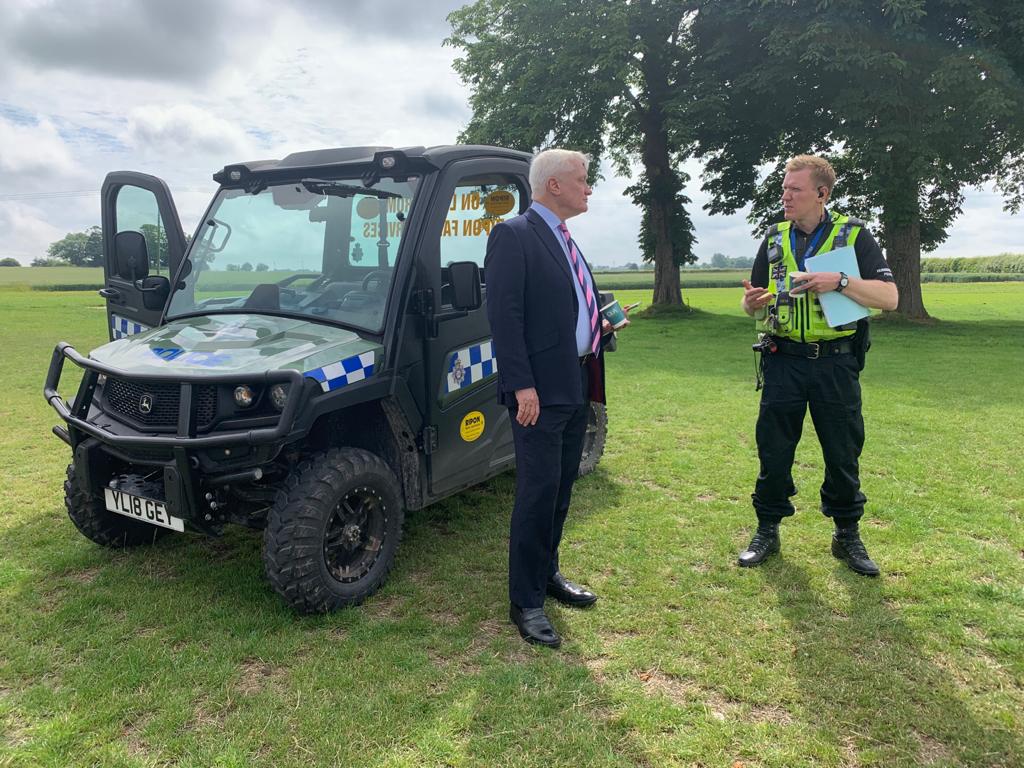 Graham Stuart MP Welcomes 365 New Police Officers in Humberside
Graham Stuart, Member of Parliament for Beverley and Holderness, is thrilled that 365 new police officers have been recruited for Humberside Police, as part of the Conservative Government's manifesto commitment to put 20,000 new officers on the streets.
This comes on top of the Government bringing in new legislation to tackle illegal hare coursing, the Police, Crime Sentencing and Courts Act and the £100 million to tackle Violence against Women and Girls.
The Government is ploughing £17.2 billion into our police, delivering a safer Britain.
Since 2010, crime excluding fraud has been cut by over 50 per cent, making our communities safer. Theft has been cut by 20 per cent and domestic burglary by 30 per cent.
90,000 knives have been taken off our streets through stop and search, surrender initiatives and targeted police action since 2019.
Commenting, Graham said, "An extra 365 police officers in our local police force is no small number, and I know that it will make a difference in keeping us all safe.
"They'll be out on our streets working with communities to tackle anti-social behaviour, stopping illegal hare coursing and cracking down on crime across Beverley and Holderness.
"We're lucky to have a terrific police force here in the East Riding, and these new recruits will help it do even more to keep us safe."
Commenting, Home Secretary Suella Braverman said, "Everyone deserves to feel safe in their communities, on their streets and in their homes.
"Now we've delivered our on 2019 manifesto promise, with more than 20,000 new police officers.
"With a record 150,000 police officers across England and Wales, people can trust in the Conservatives to keep our streets safe and deliver for local areas."