A chance to try Tai Chi and Qigong free of charge at East Riding Leisure Beverley
Wed 20th April 2022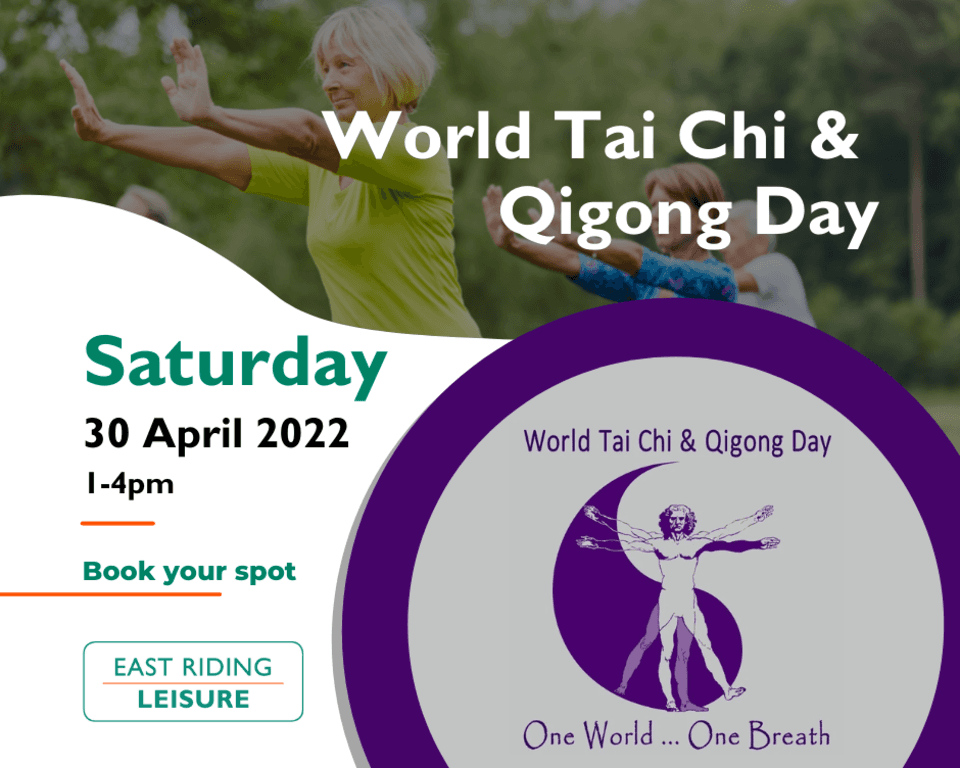 World Tai Chi & Qigong Day is an ideal opportunity to try Tai Chi, Qigong or even both.
People all around the world will be celebrating the day. In Beverley, there will be a free event on the afternoon of Saturday, 30 April at East Riding Leisure Beverley. Practitioners of all levels and abilities will be welcome.
There will be four 30 minutes short taster sessions in both Tai Chi and Qigong:
1pm -1.30pm: Tai Chi
1.45pm – 2.15pm : Qigong
2.30pm – 3pm: Tai Chi
3.15pm – 3.45pm: Qigong

To book a place, call East Riding Leisure Beverley on 01482 393980.
Booking lines will open four days before the event for East Riding Leisure members and three days before for non members.