Yorkshire whisky distillery celebrates Whisky Bible Liquid Gold Awards
Sat 19th September 2020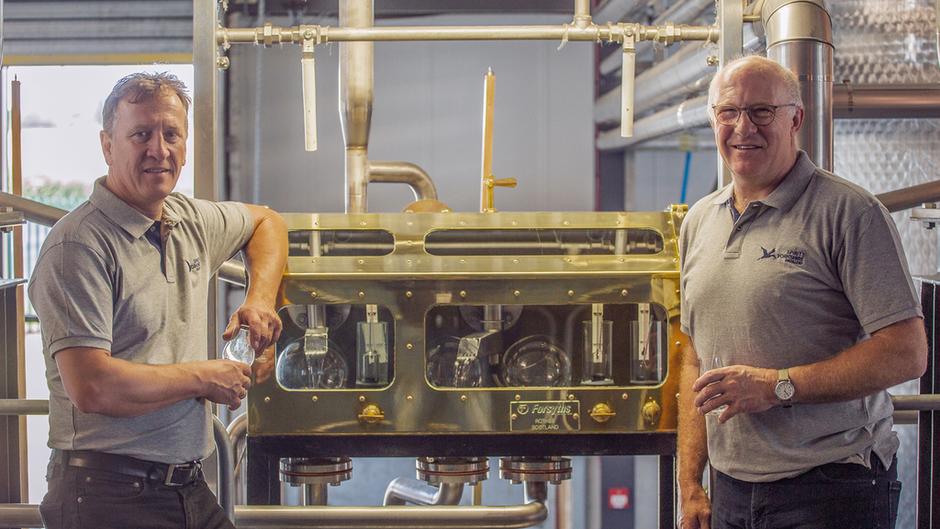 The team at Yorkshire's first single malt whisky distillery is celebrating after winning two prestigious awards.
Spirit of Yorkshire's first whisky, Filey Bay First Release was awarded 95 out of 100 and a Liquid Gold Award by world renowned whisky expert Jim Murray in the 2021 Whisky Bible that has just been published.
Filey Bay Moscatel Finish, the first of Spirit of Yorkshire's 'finished' whiskies also won a Liquid Gold Award with a score of 94.5 in the 18th edition of the world's leading whisky guide that reviewed 4,700 whiskies from over 30 countries.
Of Filey Bay First Release, Murray said: 'For a first-ever bottling this is right up there with the very best I have encountered', whilst his feedback of Filey Bay Moscatel Finish included: 'It is so rare to find a whisky, especially such a young one, where the fruit is weaved so finely into the malty cloth. This is rare elegance: an exhibition of control and restrain.'
Spirit of Yorkshire's Co-founder, David Thompson is delighted with the news: "To achieve such high scores and two Liquid Gold Awards for our first whiskies is fantastic.
"Jim Murray's Whisky Bible is one of the world's most influential books on whisky, so we're immensely proud that all three whiskies that were reviewed scored between 93 and 95 out of 100, with Filey Bay Second Release narrowly missing out on a Liquid Gold Award. To have such great support for our young spirit is amazing and bodes well as we head towards our flagship whisky."
Murray, who is regarded by Whiskeria magazine as 'the world's best whisky writer', has tasted over 20,000 different whiskies since the bible launched in 2003.
In the 2020 Whisky Bible, which was released before Filey Bay First Release was launched, Murray referred to Spirit of Yorkshire as an 'outstanding new distillery'.
Photo: Spirit of Yorkshire Co-founders David Thompson, left and Tom Mellor