White Rabbit CHocolatiers - Does it help out to eat out?
Wed 9th September 2020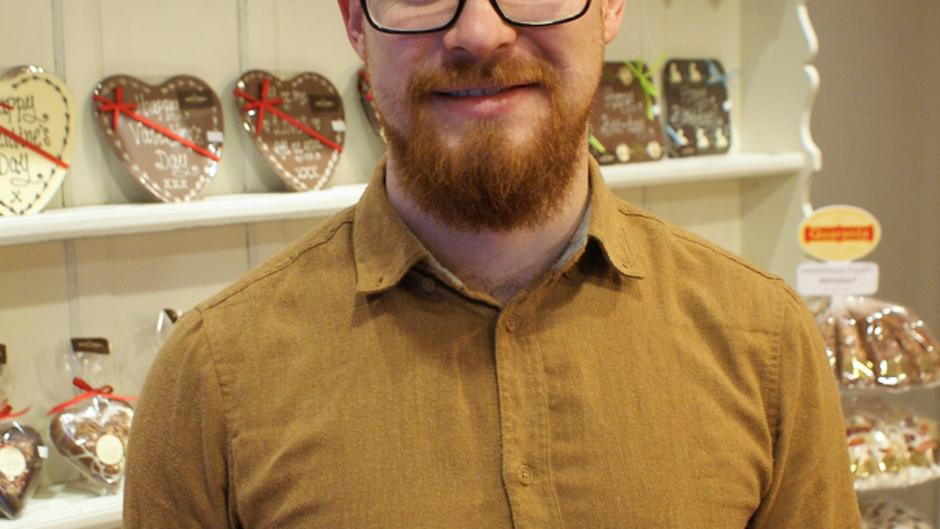 Attention all bargain hunters! The craziest scheme I have ever known has been running throughout this month; half price (up to £10 per person) on all food and drink (except alcohol) all day Monday - Wednesday (only if you're sitting in), at participating venues.
At first this sounds too good to be true; surely no one near me will be participating, or there will be some other caveat that makes me exempt. But as the list of names of participating venues grew on the Government official website, it became obvious a silly season was upon us!
Whatever your politics there is a reason this hair-brained scheme was drawn up for the Summer holidays. It wasn't a reward for all that social distancing earlier in the year, and it certainly wasn't additional measures to prevent the spread of Covid!
What it was, however, was a real and much needed lifeline for the High Street, and especially restaurants and cafes that have had to reduce seating and whose bosses are sat there literally wondering how on earth their business can survive.
Honestly, before August none of us knew what Eat Out to Help Out would really do. There were many predictions. Some people thought that the fear of Covid would be too great, that literally giving people money would not be enough to re-invigorate the hospitality sector of the UK. I had an inkling though.
As a business, we have ran deals on Groupon before, and for those unfamiliar with the service Groupon is a bit like Eat Out to Help Out, but on one specific deal for one specific establishment at a time. This gave me a clue as to how many people out there love a bargain. So much so we changed our opening times for this August so we were open every Monday, Tuesday and Wednesday to make the most of the discount spending.
The morning of the 3rd August started like most other Mondays. We hadn't been open on a Monday since lockdown in March, so footfall was quiet and those that did come in was just passing on the off-chance. At lunchtime I took a walk around town, surely my intuition couldn't have been so wrong? As I hit Toll Gavel I could feel something different. I had gotten quite used to the quiet streets, empty lanes and silent socially distanced queues outside shops. Today it was not that.
Outside seating areas were full to their new capacities and although the throngs of 2019 or earlier had not quite returned it was a step-change from the day before. By the afternoon my establishment was full and we were turning people away, which is a problem for a businessman, but a nice problem to have (for the first time in months!).
Even at the end of the first week I don't think the penny had quite dropped yet. We could tell once everywhere was full because the phone started ringing. I now run a small 13 seat café, as you can imagine we don't get bookings too often. But Week 2 was fully booked already, and the phone never stopped. It was about that point people started to get frustrated.
Why do we have no spaces left, why can we not squeeze in a family of 10, and how could we have ran out of ice cream?! But as I said, these are good problems to have, and is proof to me that Eat Out to Help Out has done what it set out to do.
Of course, people have been looking out for the unforeseen consequences. Running such a mad deal at the beginning of the week, what will that do to the rest of the week? With people spending on eating out, will there be any money left over for retail, or any of the other industries that have been crippled by restrictions?
For us, and I know many others, the other impacts have been minimal, with Thursday-Sunday running pretty much the same in August as it did in July. It will be interesting to find out how everyone else has fared, but it seems to me that, without any major surges of cases, confidence is up, and the high-street is still recovering.
Now we are coming to the close of the scheme and it does feel like a bit of fatigue is starting to set in. Eat Out To Help Out seems to have become the deal of 50% more rather than 50% off, and I think some people might have over-done it a little!
What is important is that the optimism and buzz this deal has generated continues, and that people keep helping out even as we move into September, as the nights start to draw in and the kid's go back to school.
We are walking the road of recovery, but it is a long road. Eat Out to Help Out may have given us a much needed boost, but we need to keep pushing, and to keep walking that road.
Silly season might be over, but the hard times certainly are not. But I will end with saying a big Thank You to everyone that has eaten out this August, it really has helped!
Ed Hawkes, White Rabbit Chocolatiers