Vendors wanted for Hesslewood Hall Office Park Charity Christmas Market
Tue 28th September 2021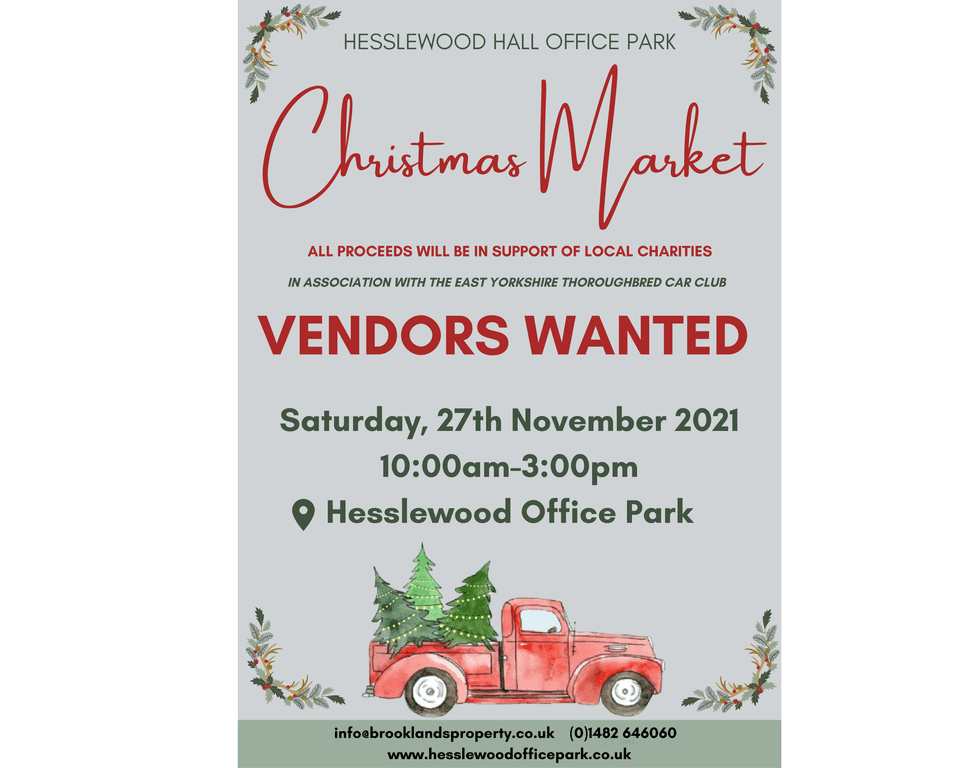 The Hesslewood Hall Office Park Charity Christmas Market will be held on Saturday 27th November between 10am - 3pm at Hesslewood Office Park.
They are currently looking for more food, drinks and artisan craft stalls for the event. Pitch fees are £25 and all money raised will be donated to local charities.
The previous charity event last year enabled Hesslewood Office Park to raise a brilliant £7,500 for the charities Macmillan, Emmaus and Royal Marsden, who were thrilled with the donations.
Alongside the Christmas markets, there will be a classic car rally exhibit in association with the East Yorkshire Thoroughbred Car club who have over 750 members. If anyone would like to get in touch and get involved, please call 01482 646060 or email info@brooklandsproperty.co.uk