'Try Month' set for September
Fri 20th August 2021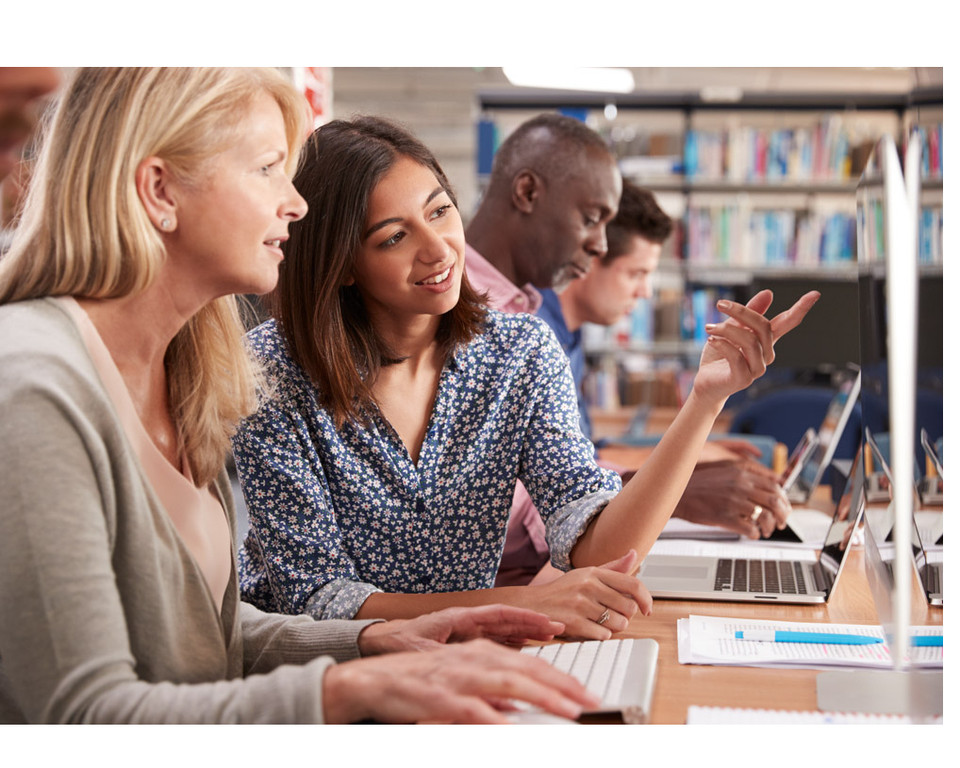 Would you like the opportunity to try out a new hobby, learn a new skill or expand your knowledge completely for free and with no commitment?
This September you can do just that. East Riding of Yorkshire Council's Adult Learning and Employability team are back with another 'Try Month', bringing you the opportunity to try out as many different courses as you like, in one of our centres or online.
With a wide range of courses available from photography to psychology, it's the perfect opportunity to test out a new hobby, expand your skills or broaden your knowledge.
Try courses are open to staff as well as the public and best of all they're completely free; all you need to do is visit the course finder website at eastriding.gov.uk/learn and follow the link to the Try courses. You can then browse through the subjects available and apply online.
We are running Try courses in our learning centres in Goole, Cottingham, Bridlington and Beverley. Alternatively, you can sign up to one of our virtual courses, available from the convenience of your own home. Either way you'll benefit from the expertise of our friendly, supportive tutors and get to meet new people with similar interests.
We have a variety of different sessions to choose from, whatever your interests are.
Why not tap into your imagination and open a door to a new world with our creative writing and poetry courses? Our tutors will encourage you to express yourself, forming your thoughts and ideas into words. From a daring tale of action and adventure, to a gripping romantic comedy or moving autobiography, you'll learn how to write creatively and even write a short piece of flash fiction to take home with you after your first session.
If you're passionate about poetry and feel inspired to put pen to paper, our tutors will cover simple poetry forms and language techniques and explore how to use mind maps to plan out your work.
Katy signed up to Try a creative writing session and continued on to join the full course,
"I have always enjoyed reading, and loved the idea of writing a book," said Katy. "When I saw the creative writing taster course, I decided that it was a great opportunity to explore the process. The course was really interesting and it sparked my imagination and enthusiasm for writing.
"I decided to sign up to a 4-week course and thoroughly enjoyed the various exercises and methods that the tutor shared to help participants develop ideas, writing styles and gather inspiration. I now have a plan for a book and hope to spend more time writing in the future. These courses are a great way to explore a new hobby or career path in your own time and I'd highly recommend them".
Perhaps you're looking to release your artistic flair? Get creative through pottery in our fully kitted out studio in Cottingham. You'll create beautifully hand-crafted gifts for family and friends along with unique home décor pieces. Alternatively, you can discover how to best utilise all corners of your rooms with our interior design sessions. Explore colours, mood boards, textures and lighting to express your taste and bring your dream home to life.
Do you need to enhance your digital skills? You can start with the basics on our Try Using a Computer sessions. Or learn more specific skills and how you can improve your productivity on our word processing, presentation software and spreadsheets courses.
You can learn about mindfulness, discovering how to reduce stress and help to create a better quality of life. Or take our self-esteem course to convert negative thoughts into positive thinking and explore ways that you can become more assertive.

Widen your understanding of Neurodiversity. Our tutors will help you to recognise how our brains all vary in behaviour and that these differences should be recognised, embraced and respected. You'll cover a wide range of differences in this session, from dyslexia to autism.
Are you a school support worker or looking to qualify as a teaching assistant? Join our Try Supporting Teaching and Learning in Schools (STLS) session to find out more about working in a school environment. If you're interested in developing your career in support work and inspiring and supporting children and young people to learn, this session covers how you get the qualifications and skills you need to progress.
You can feel free to sign up to as many Try courses as you like, ensuring that you find the right courses for you!
Councillor Jane Evison, portfolio holder for economic development and tourism at East Riding of Yorkshire Council, said: "These 'Try' courses are a fantastic way to develop skills, consider different career options and interact with people with similar hobbies. It is great to hear the creative writing course was so beneficial to Katy and this just goes on to demonstrate how residents in the East Riding can get the most out of the upcoming 'Try September' month."
If like Katy, you're interested in giving Try September a go, sign up to your free trial course today, or get in touch with our team for a chat about the courses we have available- call Tel:(01482) 887670 or drop us an email on learn@eastriding.gov.uk.