Tribute to David Wilson
Fri 6th August 2021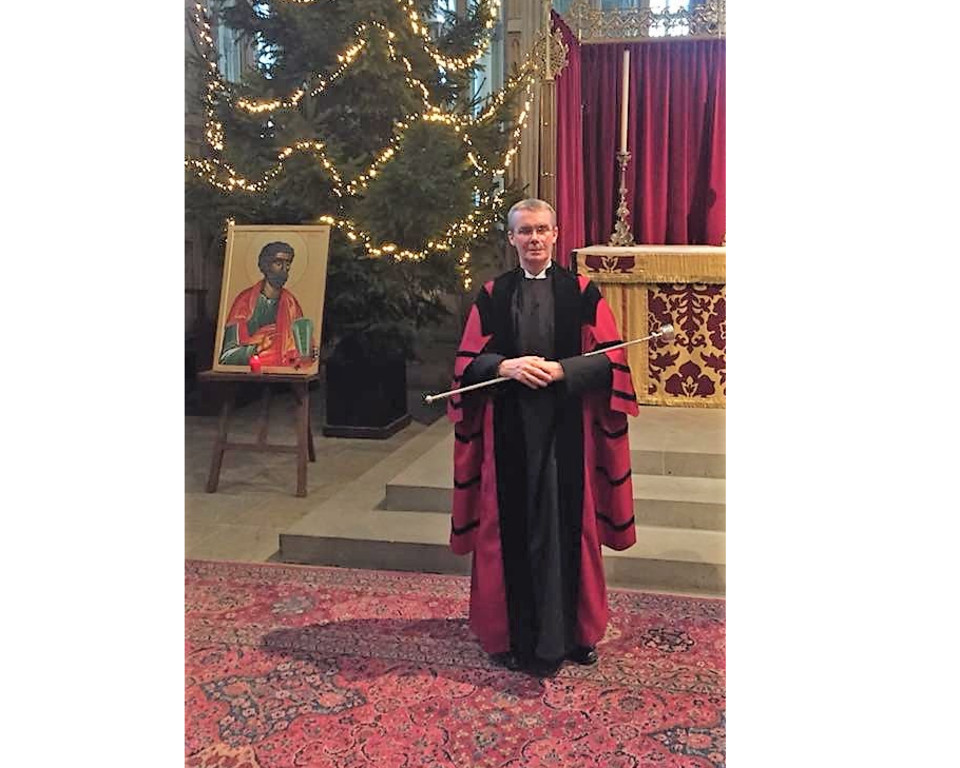 David Robert Wilson.1957 - 2021
Thoughts and prayers go to the family and friends in loving memory of David Wilson who sadly passed away on 1st August 2021
Lewis Northen Funeral Directors have a book of condolence for people to go to their office on Lincoln way, Beverley, HU17 8RH and write a message to David and his family.
The book will be available to write in until Saturday 9th October, when it will be taken to Beverley Minster and handed to David's son Mr Adam Wilson.
David was born on 12th January 1957 at the Beverley Westwood hospital.
From an early age David was involved with the Church and was a keen and active member of the Beverley Minster Choir, forging many lifelong friends and went on to become Head Virger at Beverley Minster taking over from his good friend and mentor Eric Milner.
David spent most of his life in the market town of Beverley which he loved so much, although he spent a number of years away when he took up the position of Dean's Virger of St George's Chapel, Windsor Castle. Whilst in position took to oversee many Royal occasions including Prince Williams Baptism
'Returning back to the area David took up the position of head Virger once again at the Minster for a short time, before then working at Frank Stephenson's. There after he held similar position as funeral director at John Parkins in east hull for several years, before returning back to Beverley to where he worked up to the present day. In this last few years David semi retired and took up a part time position of Verger at York Minster, a place which meant a great deal to him. He will be sorely missed by the community at the cathedral there also.'
Throughout his life David continued with his interests and hobbies. Having qualified as a cake decorator in his younger years, David pursued this as a hobby and often made Wedding Cakes for friends over the years, some of which involved some quite elaborate designs,
David was multi-talented, his skills did not stop with his cake designs, his talents included bell ringing, where he performed on many occasions with the St Marys Bell ringers and in recent years was involved in the procurement and overseeing the installation of the additional 3 bells at St Mary's Church.
David lead a full life, he will be missed and leaves a big hole in many people's lives.
There will be a private family funeral service to take place, people are asked to donate to the Pancreatic Research UK,
Everyone will be welcome to attend a memorial service to be held at Beverley Minster on Saturday 9th October 2021 at 3pm
Main Photo - David at York Minster
David Wilson whilst working for John Parkins in Hull.
David overeeing the Bell Installation at St Mary's Church, Beverley.