Thinking Differently this Christmas
Wed 23rd December 2020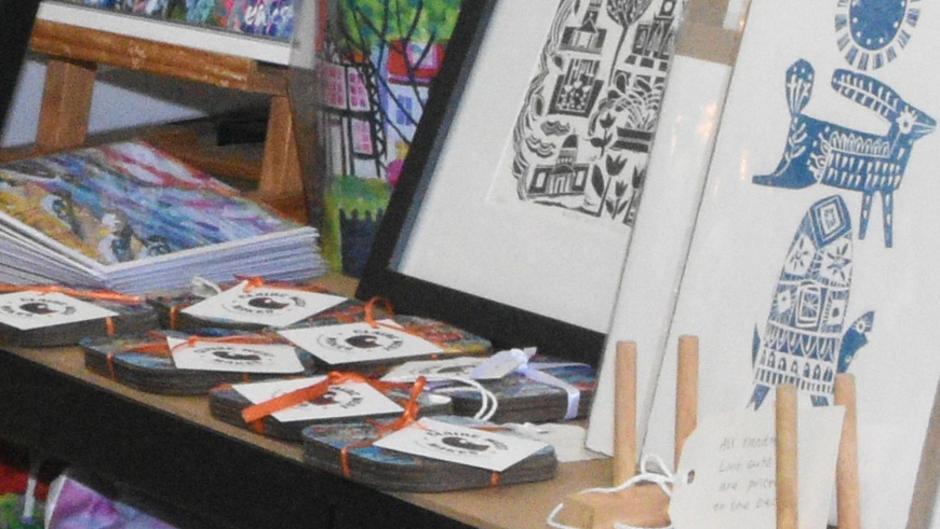 Christmas is shaping up to be a lot different this year, and it has us all thinking about the ways we will be celebrating. If you have the creativity, patience and a whole lot of love to share, giving those closest to you a different kind of gift this year will go a long way. Here are a few ideas of how to make your Christmas gifting that extra bit special this year:
DIY gifts
If you're trying a different approach this Christmas, why not take the time to make your own gift? Homemade gift ideas can include things like candles, ornaments, soaps, jewellery boxes, a tree decoration, a selection box of goodies and more. Adding your own personal touch to the Christmas cards and presents you give can go a long way.
Did you learn a new skill during lockdown? For example, if you learnt to cross-stitch over the last few months, why not cross-stitch a special design onto a plain pair of socks for personalisation? Making your own gifts is always fun and creates long-lasting memories.
Garden gifts
Do you have a friend or family member who loves gardening? Especially in the winter when gardeners are missing being
outdoors, every gardener has a long wish list of items they want for their garden. When organising their Christmas present, why not plan ahead with something that will be useful in the spring when the warmer days are back next year?
From pretty ceramic pots to a plant stand, to beautiful plants, to a garden kneeler and more, there are plenty of gardening gifts that they will love. And if you are both gardeners, why not gift them something you can plant together and then watch grow?
Little Treats
For those little treats Chocolate comes out tops. White Rabbit in Beverley like their customers to get the best chocolate taste, White Rabbit uses extra-fine quality chocolate to craft all their treats including for Christmas: Santa bunnies in hats, the Snow Bunny Centre-piece or the 'Merry Christmas' tiles, and the beauty of the chocolate is, it's all handmade by local artisans.
Stay safe stay Warm
At this time of the year, we are always asked the question: "What do you want for Christmas?"
Invariably, the answer is "Surprise me", so this year if you are looking for that little extra gift or a stocking filler,
look no further than Wilson Wheels.
Cyclists at this time of the year like to layer up, still making sure they can see and be seen.
Whether its a new pair of gloves, new leggings, jacket helmet or lights, Wilson Wheels will have something to suit all budgets and sizes with professional advice to go with it. Remember be seen, be safe whether you are cycling or walking.
Have a Merry Christmas.