The Treasure House in Beverley unveils its 'Brick City' competition winner
Fri 11th November 2022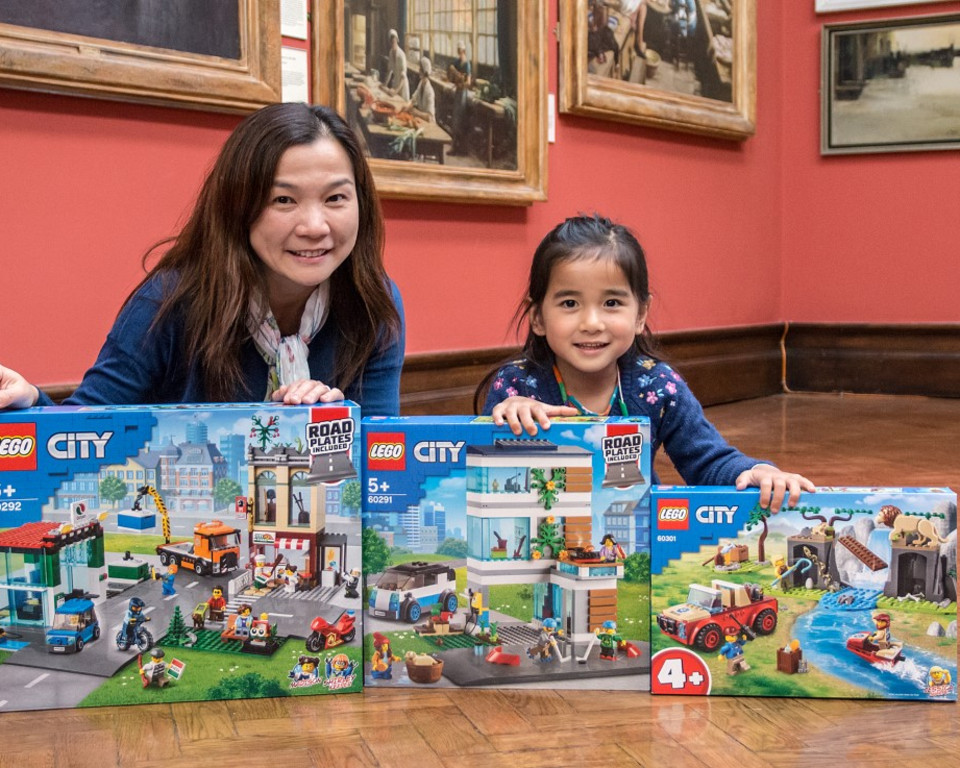 In the summer, the Treasure House in Beverley ran a Minifig-a-gram Competition alongside the very popular 'Brick City' LEGO exhibition at Beverley Art Gallery.
The competition was also a huge success, with over 1200 entries. The winner was randomly selected from the hundreds of qualifying entries by Chris McKnight from Brickbox, based in Hull.
The Treasure House is delighted to announce that the winner is four year old Emma from Cottingham, pictured here with her mother. Emma won three CITY LEGO sets, which she is looking forward to building.
Congratulations to Emma from the team at the Treasure House!