THE NEW NORMAL WITH BROOK TAVERNER
Mon 10th August 2020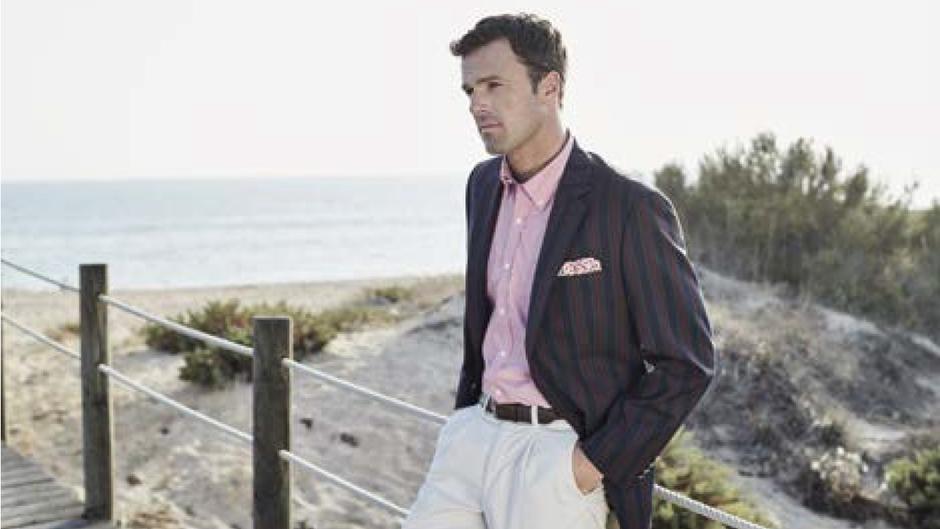 The new normal is no longer a distant futuristic idea, it has arrived quicker than many anticipated as it naturally seeped its way into our day to day lives.
Of course, looking back just a few short months and we are of course very grateful as to how far we have come… indeed, our menswear store at 35 Toll Gavel is welcoming customers and we are able to interact with this wonderful Beverley community, so there truly is very little complaining at our end!
Complimentary gloves, masks and hand gel are still available for all customers and we are overjoyed at the positive response we've received from both new and old customers alike at both how comfortable and safe they feel in store, as well as their love for our products. We welcomed our return to the high street with an exciting 25% off sale which applies to ALL garments in store and as we enter August and a time of staycations, extended time with family, trips to pubs and even the odd social event, there is no better time to fill up that wardrobe - especially as initial forecasts expect a warm 6 weeks to come.
We had yet more positive news towards the end of July in that our brand new Stamford store was finally able to open after a relatively lengthy delay due to the ongoing pandemic, and a major thanks must be given to our Beverley community who have enhanced our views that, despite the doom and gloom read about the high street on a seemingly daily basis, there is ample opportunity to thrive if the location is correct. The store opened with the response far exceeding our expectations and we hope to continue supporting the high street through other ventures in years to come.
With our 25% off sale already piquing the interest of numerous customers, we're able to give a slight indication as to the trends and demands for the remaining summer months, as well as the 2021 season for which our buying team has now completed - believe it or not! The headline of this year's trends so far, is the emphatic return of striped clothing across all product categories. With a nautical heritage stretching back to the 1800s, striped blazers reached the mainstream public through ship captains and, over 100 years later, found themselves as the epitome of style in the 1980s in the form of suits. After disappearing into the background at the start of the decade, we have seen a rise to the forefront over the past few years.
In fact, our classic Epsom Pinstripe Suit and Richmond Striped Blazer have always been a staple piece in the Brook Taverner collections, so much so that our jacket collection now features seasonal varieties of the all-time classics. Our Lawrence Boating Jacket was designed with inspirations of nautical adventures combined with the British countryside with the button detail making this a seasonal best seller, and the 100% Cotton Brimham Jacket is a lightweight alternative with brighter colours… perfect for those days the sun beams brightly.
The demand for stripes isn't just visible in our jacket collections, over time there has been a prominent place for a host of striped shirts, famed for bringing out subtle colourways and contrasting shades. From Bengal to Pin, and Hairline to Dress Striped, they look set to feature more in our wardrobes in years to come, and luckily, all can be found in the Brook Taverner collection.
As always, remember that our Beverley store only has limited store space, meaning that often that exact garment size or style that you're after might sometimes be in our stock room or orderable from our head office. Please don't hesitate to ask Lee and the team as 9 times out of 10, there is an immediate solution! We look forward to seeing you in store soon and making use of our fantastically valued clothing.