Stipendia Payroll - 7 years and counting
Fri 4th September 2020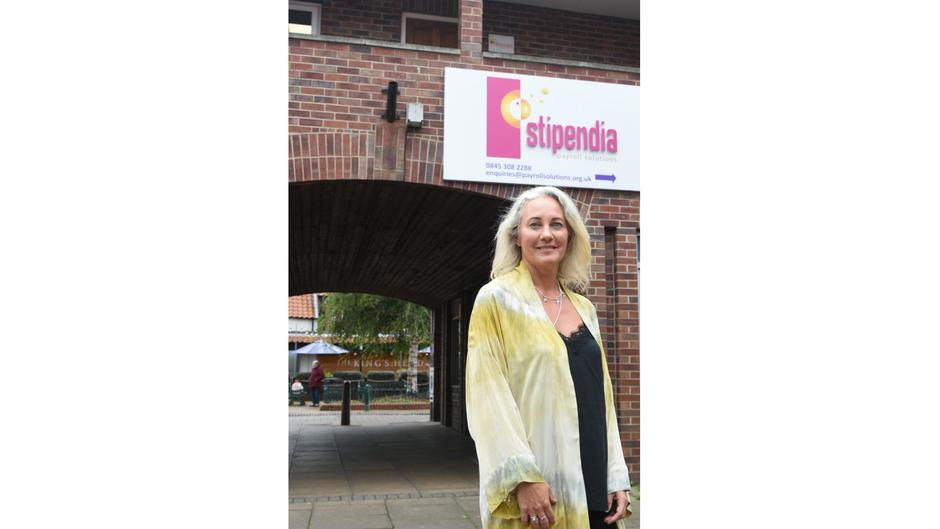 Beverley based payroll solutions company Stipendia has recently celebrated its 7th successful year in business.
'Stipendia' is of Latin origin and means 'pay' or 'salary', but there is so much more to the Swaby's Yard company than simply delivering a pay slip at the end of the month.
The business has recently expanded to outside the East Yorkshire area, leading to an increase in client portfolio particularly over the last 3 years. Providing a bespoke service for each client, Stipendia offers a flexible, outsourced payroll solution unlike any other.
Each year so far has been a milestone for the Stipendia team as they have continued to give their clients the highest standards of service, delivering a complete, specialist solution. However, the last 7 years has not been without its challenges.
"This year has seen many changes from the introduction of the furlough scheme (Coronavirus Job Retention Scheme, CJRS) which is not straightforward for all employees, plus there's the increase in the employment allowance to £4,000 per annum from £3,000," says Lynne Auton, Managing Director of Stipendia. From September, the amount to be reclaimed from HMRC on the CJRS will reduce so it will cost the employer an additional 10% in salary costs.
One thing nobody in the business could have planned for was the Covid-19 pandemic, which Lynne says has indeed been a challenge in itself. "The CJRS has been a great idea from the government and helped so many businesses," she says. "However making sure that our clients receive their cash in a timely manner, and calculating the amounts has been really time consuming. We have been exceptionally busy, but cannot complain."
Stipendia serves over 300 customers across the UK, including London, Manchester and the North East. Part of the Finnies Group, Stipendia had just 2 employees on its first day in business, including Lynne who was appointed as Operations Director in 2013. From there, more employees were quickly recruited to service the rapid levels of growth of the expanding business, and in the present day there are 17 staff employed between Stipendia and its parent company.
While the last 7 years are something to be celebrated having being filled with achievement and success, Lynne stresses the biggest lessons have been learned during this time. "Make sure you get a team you can trust as that makes the life much easier and that's what we have at Stipendia," she says. "When setting up a business, make sure it is something you are passionate about as it takes up a lot of time, especially in the beginning."
As one of the original Stipendia team, Lynne explains how it was founded with a focus on payroll when the changes were brought in for Auto Enrolment. That's when it was decided on becoming a specialist payroll bureau to provide potential clients with the benefits of outsourcing payroll, one of the benefits being more time. "The management and directors are able to concentrate on the running of their business and even though it may only take a couple of hours to produce the payroll information, that is time that could be spent with customers or if it is done in their spare time, with family and friends," she says.
In addition to providing payroll solutions, Stipendia is an active part of the Beverley community which is known for its desire to help and support each other. Over the past 7 years, Stipendia has raised money for Beverley Barge Preservation Society, Alzheimer's and Go Kids Go as well as other charitable causes.
Lynne has lived in Beverley for over 20 years and is involved with East Riding College as Co-Opted Governor, and as Treasurer of the Beverley Chamber of Trade, so she is no stranger to community involvement. "We have been involved with sponsoring a junior team at Beverley Town Football Club, a few of us from the office have run the Beverley 10k to raise funds for Go Kids Go for the past couple of years, and further afield we have been sponsoring Barton Town Football Club for the past few years."
With such a busy work life, when does Lynne have time to relax? "Olympic Weightlifting is my unwind. I train 3 times per week at Strong for Life gym in Sutton Fields and compete nationally." As it turns out, she was supposed to be competing in the European Championships in Netherlands before Covid hit. "I also attend Delanoy Dancers once a week for tap and fusion classes, go to a rugby and hockey field with my husband to watch our son compete for school on Saturdays, and support him as a goalkeeper for Grimsby Town Academy on Sundays."
It has been an eventful 7 years with Stipendia that Lynne says has flown by, and goals for the coming year remain heavily focused on growth. "We want to continue to develop and ensure our clients are receiving the cash they are entitled to, and help them with HMRC."