Spoonface Steinberg to be released on Friday, 23rd October
Mon 19th October 2020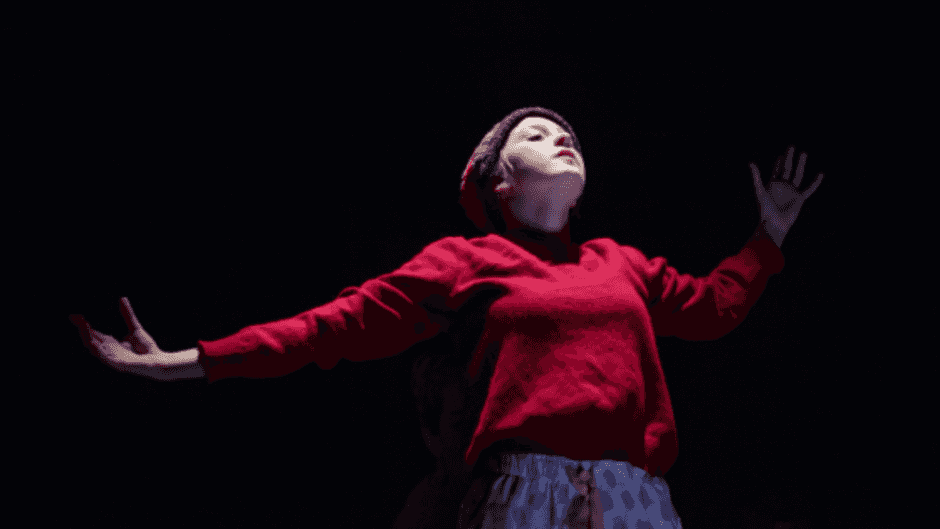 ERT have announced they will be sharing their online production of Spoonface Steinberg on Friday 23rd October, which will be available to stream for FREE for one week only!
Throughout the pandemic, ERT have been looking for ways to bring high-quality independent theatre back, and it starts with this online production of Spoonface Steinberg.
Spoonface Steinberg follows the story of a terminally ill autistic girl. The show plays out as a powerful and intensely moving monologue that turns funny frequently, poignant often and entertaining throughout. Written by Lee Hall, the critically acclaimed writer of Billy Elliot, directed by ERT artistic director Adrian Rawlins and staring local rising actress Evie Guttridge, this one is set to be brilliant so don't miss out!
Anyone who saw 'Spoonface' when it ran back in 2017, or those who might be familiar with the original radio production of Lee Hall's spellbinding story, knows that this exciting and emotional one-woman show is a must-watch!
Despite the delay, the team can't wait for you to finally watch it and hope that you can feel a little bit of that theatre buzz again, courtesy of ERT.
For details on how to watch the performance see the details provided below...
To watch the production:
1. On the day of release, visit the 'What's On' page on our website here.
OR
2. A link will be emailed to you on Friday 23rd October.
Should you have any issues accessing the stream please contact: nick@eastridingtheatre.co.uk
Although Spoonface Steinberg will be free to watch, we encourage anyone who enjoys the performance to donate to ERT.
Government funding has given the theatre a huge boost, however ERT still faces a long period without it's main revenue: ticket sales.
Your donations are required to help a) pay for ongoing building costs and b) provide a modest amount of income for our local artists and creators, many of which work freelance and remain without work for the foreseeable.
To donate... visit the Donations page on their website here or Text 'ERTATHOME' with your chosen amount to 70490.
(For example, to donate £1, text 'ERTATHOME 1').
What's On
Richard Scott
See one of Hull's best stand-up comedians... Richard Scott - Right Hand Man on 6th November at 7:30pm.
Andrew Roach Talent and Ingenious Fools have announced that Comedian and Actor, Richard Stott will be performing a live stand-up comedy show with ERT!
In this "Heart-wrenchingly moving and unquestionably funny" (Evening Standard) stand-up show Richard Stott, who originates from Hull, examines body image, mental health and being disabled in an image-obsessed world.
*This production has been made possible thanks to a project grant supplied by Arts Council England. The show will be live-streamed on Friday 6th November, 7:30PM. To book your tickets visit here.