Salt Gallery - last day to view "Out of Lockdown".
Thu 27th May 2021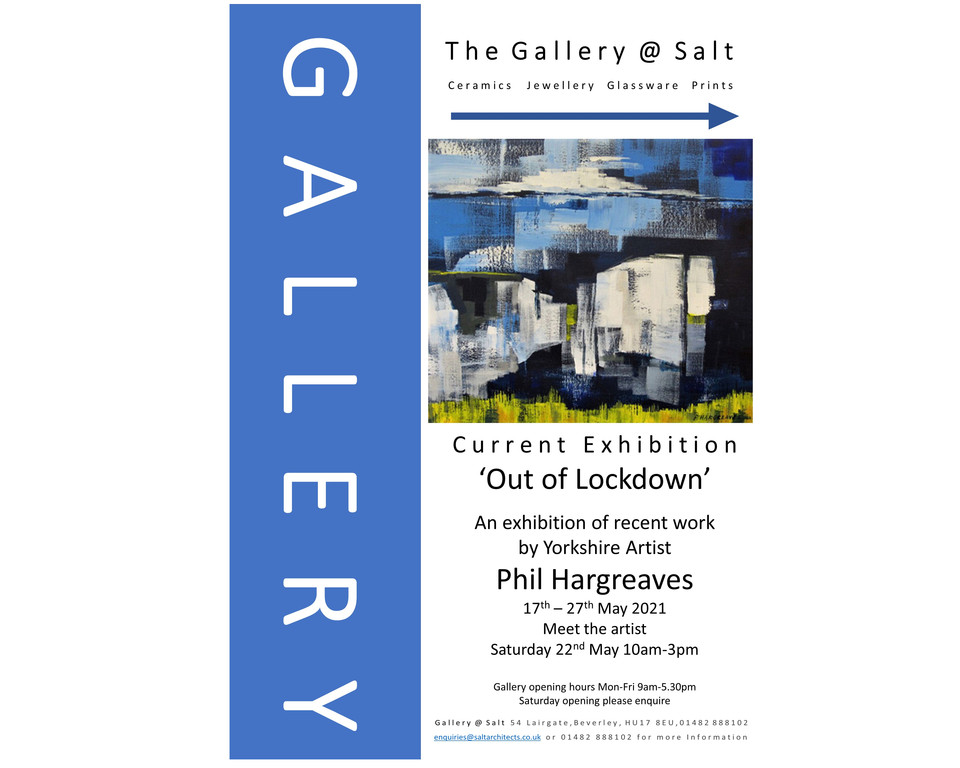 Salt Gallery have enjoyed hosting the recent exhibition 'Out of Lockdown' by Phil Hargreaves and thank all those who joined them on Saturday for their meet the artist event. Today Thursday 27th May, is the last opportunity to see Phil's exhibition so don't miss out!
Looking forward, starting next week on the 1st June, Salt welcome a new exhibition 'Happy Days' by local artist Nicola Lyte, as usual you will be we welcome at Salt Gallery to pop in and enjoy Nicola's work.
You can contact the Gallery on 01482 888102.