Retrospective exhibition of prints by Janet Cox
Mon 23rd October 2023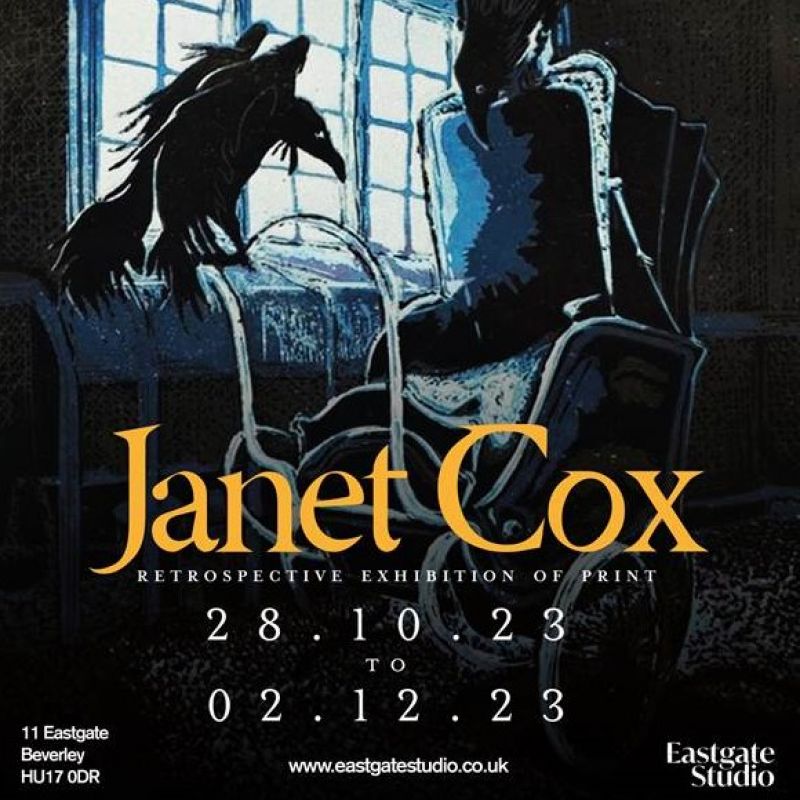 Eastgate Studio are delighted to be able to present a retrospective exhibition of works by Eastgate Studio member, Janet Cox.
Janet's prints aim to capture feelings of "otherworldliness" of being "out of time" or "out of place". As an imaginative child in a rural village, in the Scottish Borders, with no street lighting, Janet was very aware of how dark the world was and how welcome the return of the full moon.
"At night it was full of dark shadows and recesses. Weather, torchlight, trees, country lanes and open countryside. Things being out of place have provided sources for ideas. "
https://www.eastgatestudio.co.uk/exhibitions/janet-cox
Eastgate Studio
11 Eastgate
Beverley
East Yorkshire
HU17 0DR
Exhibition dates: Saturday 28th October to 2nd Saturday December
Opening times Wed to Sat 11am - 4pm
Gallery closed during half-term from Monday 30th Oct to Friday 3rd November.
Reopens on Saturday 4th November.
Poster image "Upstairs in the Nursery" linocut by Janet Cox.
Poster design by @josephjcox of @formshopstudio