Remembrance Sunday
Sun 8th November 2020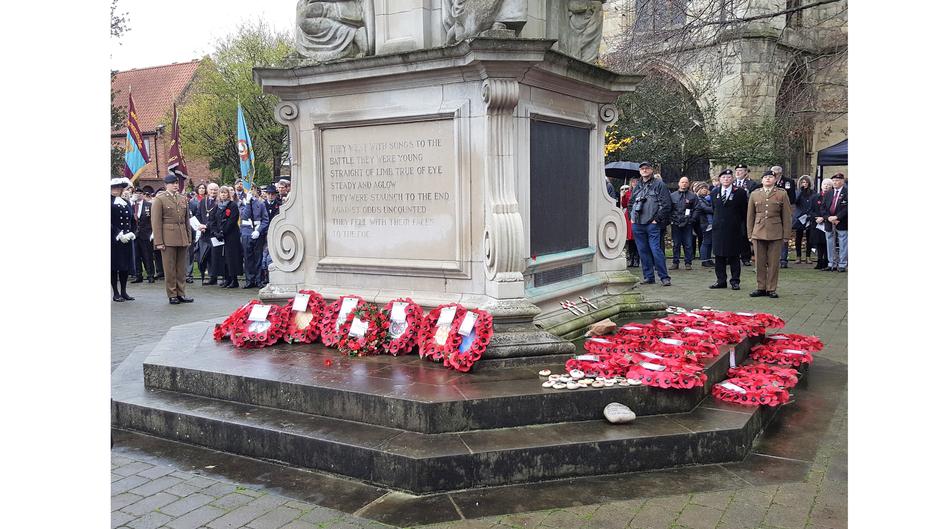 Every year, the Legion calls on the nation to unite in commemorating Remembrance Sunday.
East Riding of Yorkshire Council organises a Remembrance Service and Parade in Beverley on Remembrance Sunday at which we pay our respects and remember those who gave so much so that we may enjoy the freedoms we do today

Sadly, due to the current Coronavirus restrictions this year's event was cancelled

However, East Riding of Yorkshire Council together with Beverley Minster have put together a pre-recorded Remembrance event and we invite you to join us on Sunday, 8th November 2020 at 10.50am

The pre-recorded event can be access via East Riding of Yorkshire Council's Facebook page
or by clicking the YouTube link www.youtube.com/EastRidingofYorkshireCouncil

Despite the changes this year, people can ensure Remembrance Sunday is still marked appropriately by taking part in remote and socially distanced Remembrance activity, whether that be watching the service on television or pausing for the Two Minute Silence in their home or on their doorsteps.
Remembrance Sunday - make sure that no-one is forgotten. This is a time to remember and honour those who have sacrificed themselves to secure and protect our freedom. We remember them.