PARKWAY CINEMA TO HOST 'CANS FILM FESTIVAL 2022'
Mon 16th May 2022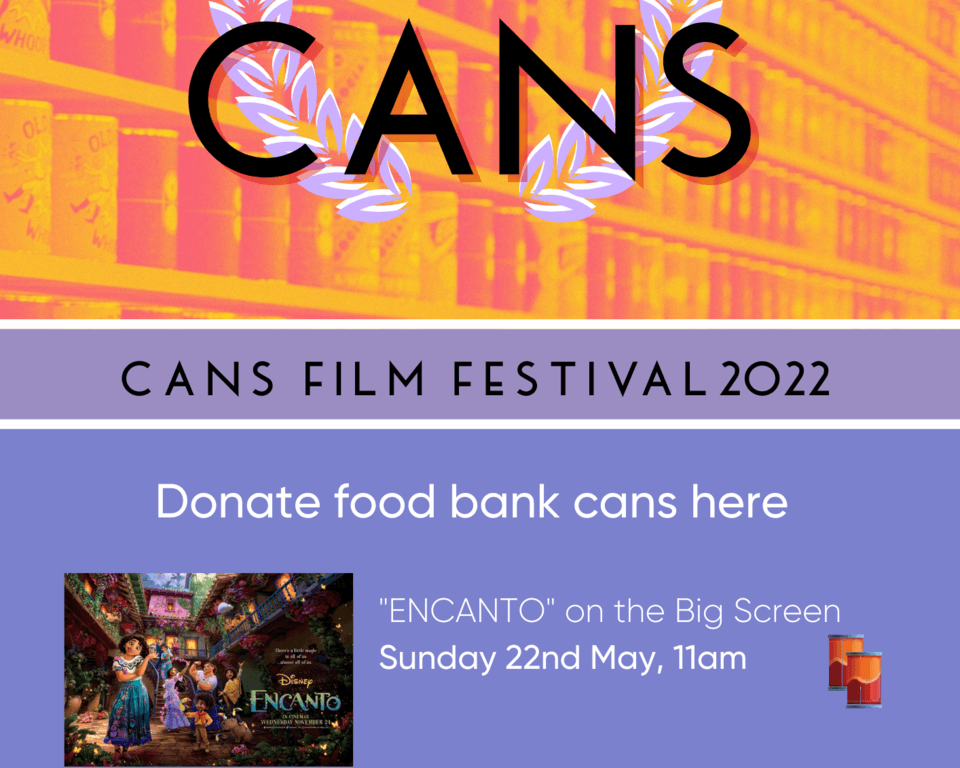 PARKWAY CINEMA TO HOST "CANS FILM FESTIVAL 2022"
(including special JUBILEE film of royal visits to the region)
To coincide with the opening of the Cannes Film Festival, Parkway Beverley are offering free tickets in exchange for cans of food
Families can enjoy a special showing of "ENCANTO" by paying with cans of food, to be donated to the East Yorkshire Foodbank
Also included are three special screenings of "Seen to Be Believed", a curated film of Royal visits to the region from The Yorkshire and North East Film Archives
Parkway Cinema Beverley will be hosting a special screenings where admission will be two cans of food per person, which will be donated to the East Yorkshire Foodbank.
"We launched this event last year, and it was a great success. Sadly, food banks continue to need support more than ever, and we want to help the community in a fun and unique way," said Cliff Baillie, General Manager at the Parkway Beverley.
"We can't promise you the celebrities and sunshine from the South of France, but you can enjoy a great family film or a slice of royal nostaligia, and know youre helping a great cause too."
"We are delighted that the East Yorkshire Foodbank thought a "CANS FILM FESTIVAL" was not just a terrible pun, but also a good idea. We hope our customers will donate as much as possible and enjoy the film too."
One film option is "Seen to be Believed":
The Yorkshire and North East Film Archives are marking the jubilee with this new curated film, taking an affectionate look at how the people of Yorkshire and the North East celebrated coronations, jubilees and royal visits through the decades. Take a look through the lens at street parties and pageants, bunting, banners and flag waving, and hear what the Royal Family – The Queen in particular – means to the people of our region.
All footage in the film was made solely by Yorkshire and North East filmmakers, both amateur and professional and is 60 minutes long. Admission is one can of food.
The smash hit Disney film "EnCANto" (we said we like puns) will be shown on Sunday 22nd May at 11am with admission of two cans
"Seen to be Believed" will be shown on Thursday 26th May, Monday 30th May and Thursday 2nd June.
Tickets can only be collected in person at the cinema with your donation
Donations will be accepted during box office hours from Monday 16th May onwards to secure tickets in advance.
The cans that would be most appreciated by the foodbank are tinned fruit,
custard, rice pudding and vegetables.
Anyone facing hunger can call East Yorkshire Foodbank on 01482 772060 or visit www.eastyorkshire.foodbank.org.uk.