New Paths Music Postcard: A song of longing for home
Wed 14th October 2020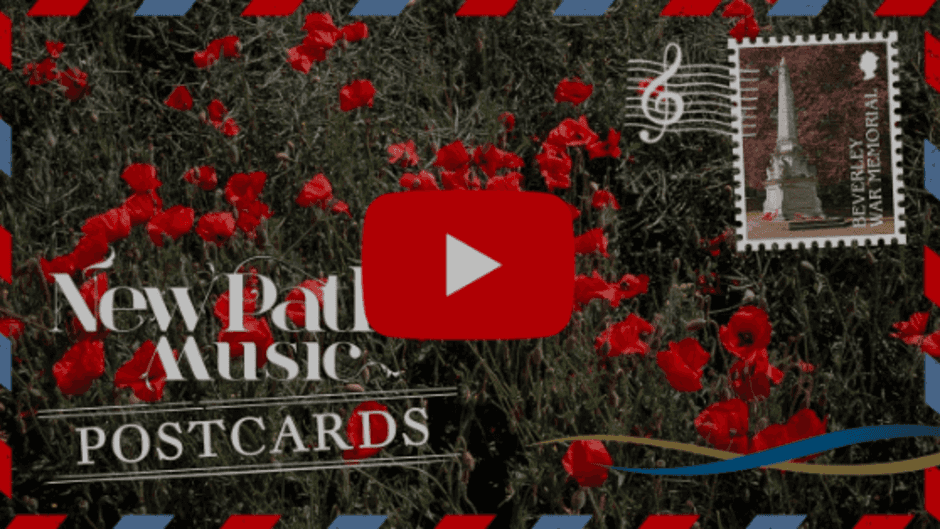 The fifth film in the New Paths Music POSTCARDS series is a performance by Johnny Herford & Libby Burgess of Ivor Gurney's heart-wrenching In Flanders, beside one of the war memorials in Beverley Minster.
The peaceful corner of the Minster commemorates the huge loss of life suffered in the First World War, and making the video was a moving experience for all concerned - it was the very first the team shot back in the summer. And so this week's postcard is a poignant moment of reflection for everyone at New Paths Music.

There are three films left to go in this first series of POSTCARDS. New Paths Music are now planning a second season, to be filmed in beautiful St Mary's, but they still have a considerable sum of money to raise in order to proceed with the project. If you have enjoyed the first season please do consider making a donation. Donations can be made online here.
Oktoberfest
If you would like to experience some exceptional music-making LIVE in St Mary's, then you have the chance to grab the final few tickets left for Oktoberfest taking place on 29th & 30th October here. New Paths Music are looking forward to welcoming a live audience back to the beautiful space.
New Paths Music have said the response to POSTCARDS has been overwhelming, and has been a joy and privilege to share their love of Beverley and making music in it with people around the world in this way.