MIRACLE ON THE HUMBER
Mon 21st December 2020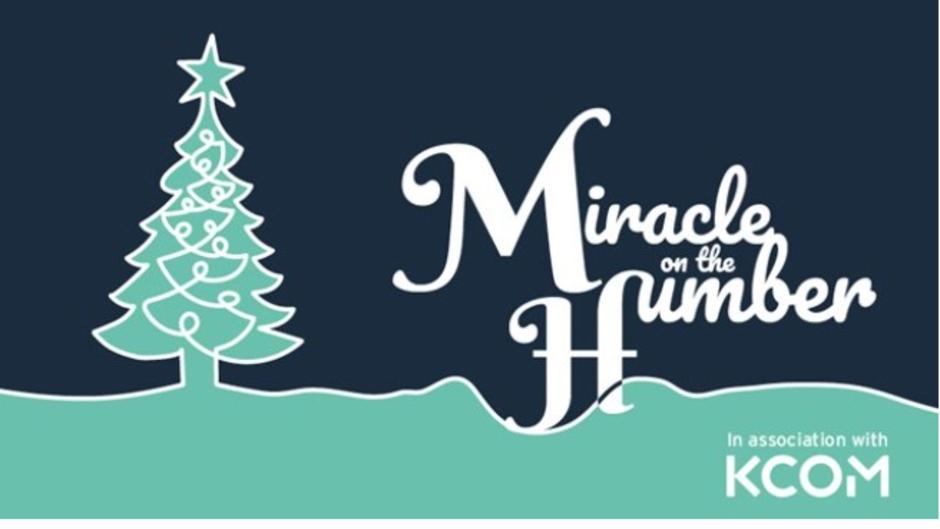 Monday 21st December – Thursday 24th December 2020
Twas the week before Christmas, when all through the region,
Not a creature was stirring, not even a pigeon.
Or so it seemed…
Over four nights, witness a Miracle On The Humber as Hull Truck Theatre and KCOM present four original, festive stories to get the whole family into the Christmas spirit in 2020.
Each evening between 21 – 24 December, at 5pm, we'll release a magical mini-film on our https://www.youtube.com/user/HTTheatre for you to stream for free. We'll also include the content on this page, so you can come back here to view the films in full.
Themed around kindness, joy, family and love, the four festive tales are linked by the simple idea of performing or experiencing the magic of a Christmas miracle. As a result of the inspired work of local writers, Maureen Lennon and Sam Caseley, these unique stories have been designed to include iconic filming locations from across Hull and the East Riding. There's also a star-studded cast on-board to narrate the festive tales.
So, what are you waiting for? Join us from the comfort of your own home for some Yuletide storytelling fun… and maybe… just maybe, you'll find a Christmas miracle of your own this festive season.
Recommended age: Children aged 5+