Local MP Graham Stuart pressing for further improvements to national Covid-19 vaccine rollout in East Riding
Thu 21st January 2021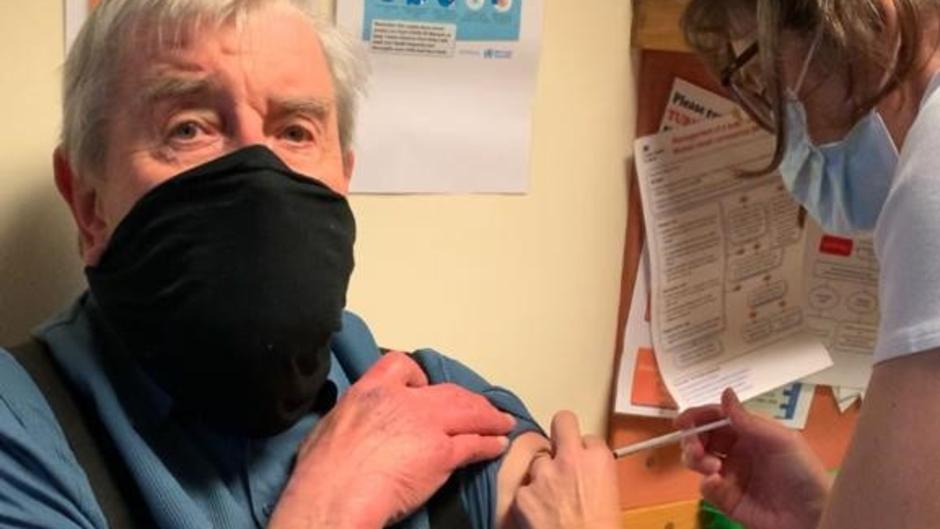 The MP for Beverley and Holderness, Graham Stuart, has been responding to concerns from constituents about the rollout of the Covid-19 vaccines by raising them with Ministers and NHS England, as well as offering parliamentary support to GP surgeries in his constituency.
The Government has announced that millions of people aged 70 and over, as well as those classed as 'clinically extremely vulnerable' who are being advised to shield, will begin to receive invitations to book their vaccination appointments – in addition to over-80s, care home residents and healthcare staff who are currently being prioritised.
This will allow areas that have already vaccinated the majority of these groups to keep up the momentum and start vaccinating more at-risk people as part of the Government's goal to have immunised 15 million people by the middle of February.
The vaccine is given in two doses in order to provide longer-lasting protection, which are now being given 12 weeks apart in order to maximise the number of people who get their first jab. Nationally, over 4.2 million doses of the two vaccines have been given to 3.8 million people, while over half of those aged over 80 have received at least one jab.
In Holderness, where the rollout is being led by the Holderness Health Primary Care Network from their surgery in Hedon, the proportion of non-housebound people aged over 80 who have been immunised stands at over two-thirds – well above the national average – and all care home staff and residents have also been given the vaccine ahead of the NHS deadline of 24th January.
Commenting on the vaccine rollout, Graham said: "I've been hearing from my constituents about their experience of the rollout so far, which generally is going fairly well – we saw a few days ago that the North East and Yorkshire were top in the country for the percentage of those aged over 80 who had received their jab.
"I understand that some residents, particularly those in places like Withernsea and Hornsea, are worried about missing out if they don't have transport to travel to Hedon and Driffield where the vaccines are being given out.
"I've raised this with Ministers and NHS England, and I know vaccination sites like Holderness Health are keenly aware of the problem and want to address it as soon as possible.
"The Pfizer/BioNTech vaccine has a very short shelf-life before it has to be discarded, so everyone's focus has been on receiving as much of the vaccine as possible, getting people booked in, and giving people the jab so it isn't wasted."
Prime Minister Boris Johnson has said that he wants to see 2 million vaccinations a week by the end of January, and has set a target for everybody to be within 10 miles of a vaccine service. Currently, Withernsea residents have to travel around 12 miles to get to Hedon while Hornsea locals are 16 miles away from Driffield.
Graham continued "As we receive more supplies of the Oxford University vaccine and deliveries become more predictable, I think we should start to see a move towards a system where we can vaccinate people in places like Hornsea and Withernsea rather than them having to travel – whether that's at local surgeries or pharmacies or a mobile team."