Interview with Michael Menzies-Baird from gunnercooke
Wed 23rd September 2020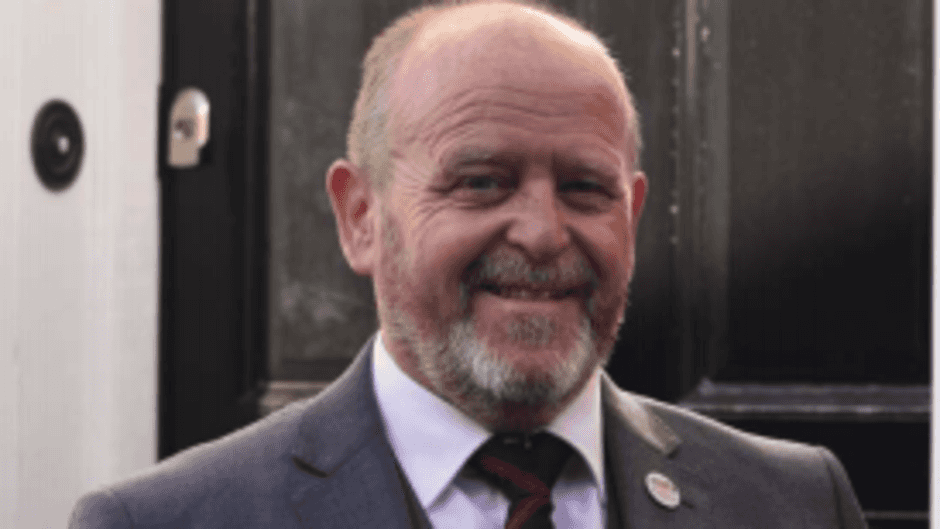 Have you always wanted to practise Law?
I left school with very few qualifications but have never been out of work. When I was 16 I worked for Willingham's car dismantlers near Hedon, working there until I was 18. I got itchy feet and wanted more, so I joined HM Armed Forces and remained in the Army for 15 years, one of my specialisms being a Bomb Disposal Engineer. When my children were nearing school age, we didn't want them jumping schools every few years so I left in 1993. I decided I would become a solicitor but knew that would take me 7 years of study and eventually qualified in 2000 in London.
How long have you practised Law in Beverley?
I have lived in Beverley since I left the Armed Forces. I commuted to London for 2 years every weekend, and then for 15 years to York until 2015 when I provided consultancy services to Coles solicitors. I joined gunnercooke LLP in March 2020. gunnercooke LLP was set up as a remote working model that allows lawyers to have greater control over their working life. Though many partners in the firm do work remotely, we are by no means a 'virtual' law firm and take every opportunity to network with fellow partners internally. We have offices in London, Manchester and Leeds where we can meet clients and work in an office environment if we wish - I work between home in Beverley and the Manchester office.
Why did you choose to work in Beverley?
Having lived here since 1993 you'd have to drag me out of the town kicking an screaming! It's such a amazing town to live and work, and it has everything we need as a family like shops, restaurants, pubs and entertainment venues.
What is your area of specialism?
I am a general commercial litigation partner who undertakes Employment Law, Land Disputes including landlord and tenant, Probate Disputes, Commercial Debt, Contract Law and most litigation issues.
Why the move to gunnercooke?
gunnercooke LLP is a national, full-service law firm with connections worldwide, has offices in Manchester, Leeds and London, and has a vast array of partners who cover most areas of law. The vast amount of specialisms within the firm is extremely helpful to both me and my clients - if I can't help them on a matter, there's always someone that can.
What is gunnercooke's USP?
gunnercooke is a senior-partner only law firm. Every partner in the firm has at least 10,000 hours of practicing experience and are an expert in their area of law. Excellent client service is at the forefront of everything we do, and as a firm we are proud to maintain a Net Promoter Score of +87 against a legal industry average of +19.
How do you engage with the local community?
I am very keen to promote Beverley and the East Riding and do so wherever and whenever it's possible through clients, social media: @minguslaw on Twitter. Moreover I am the Chair of SSAFA, the Armed Forces Charity for the East Yorkshire and I am very keen that we continue to look after our serving forces personnel, reserves, and all and each veteran in need from the cradle to the grave if necessary. We have an enormous military contingent whether full-time, reserves or veterans in East Yorkshire which our caseworkers cover the whole area, so if anyone is in need please do contact 01964 552837.
How do you see the future for you and gunnercooke in Beverley?
The future of gunnercooke is very bright. It's an amazing firm who look after its clients and partners exceptionally well and the array of work the firm undertakes is likewise significant, meaning that my clients can be looked after within the same firm.
What are your plans for the next 5 years?
I plan to expand my work with gunnercooke and the five other partners local to Beverley, and of course to continue promoting our wonderful Beverley town.
If you have an enquiry, visit gunnercooke's website here.