Graham Stuart MP Pulls a Pint for Small Business Saturday
Thu 1st December 2022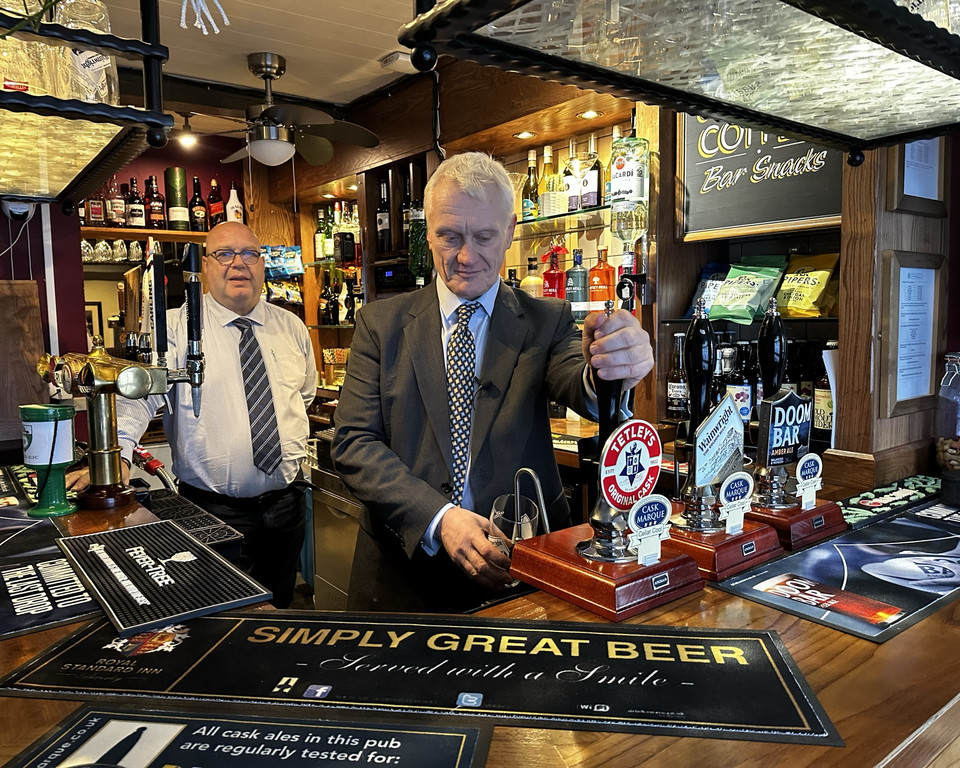 Graham Stuart MP has pulled a pint at the Royal Standard in Beverley to encourage people across Beverley and Holderness to support small businesses in their communities this Saturday (3rd December).
Now in its tenth year, Small Business Saturday celebrates businesses across the UK, and provides them with vital support in training, mentoring and marketing.
Beverley and Holderness is full of amazing small businesses, and Graham is encouraging everyone to consider shopping in a small business this Saturday.
Small Business Saturday sales have been over £1 billion since 2020 – despite the impact of the pandemic.
As MP for Beverley and Holderness, Graham often gets a chance to visit small businesses, both formally and informally – and recently had a chance to chat to owners and staff at Mirage, Browns of Beverley [Greengrocers] and the Royal Standard.
On Saturday, the keen cyclist will be meeting with Shark e-bikes in Beverley to see how the new bike maker is getting on.
Commenting, Graham Stuart MP said, "Pubs like the Royal Standard are the lifeblood of our communities – and it's always a pleasure to see Steve – even if he makes me pour my own pint.
"We're lucky to have so many superb businesses on our doorsteps; and if we want our high streets to remain vibrant, we need to use them.
"From employment to the general life of our high streets, small businesses are the bedrock of our economy – so get out this Saturday and see if you can do your Christmas shopping at a small business!"