Graham Stuart MP meets with local litter picking group, 'The Wombles of Beverley'
Fri 9th July 2021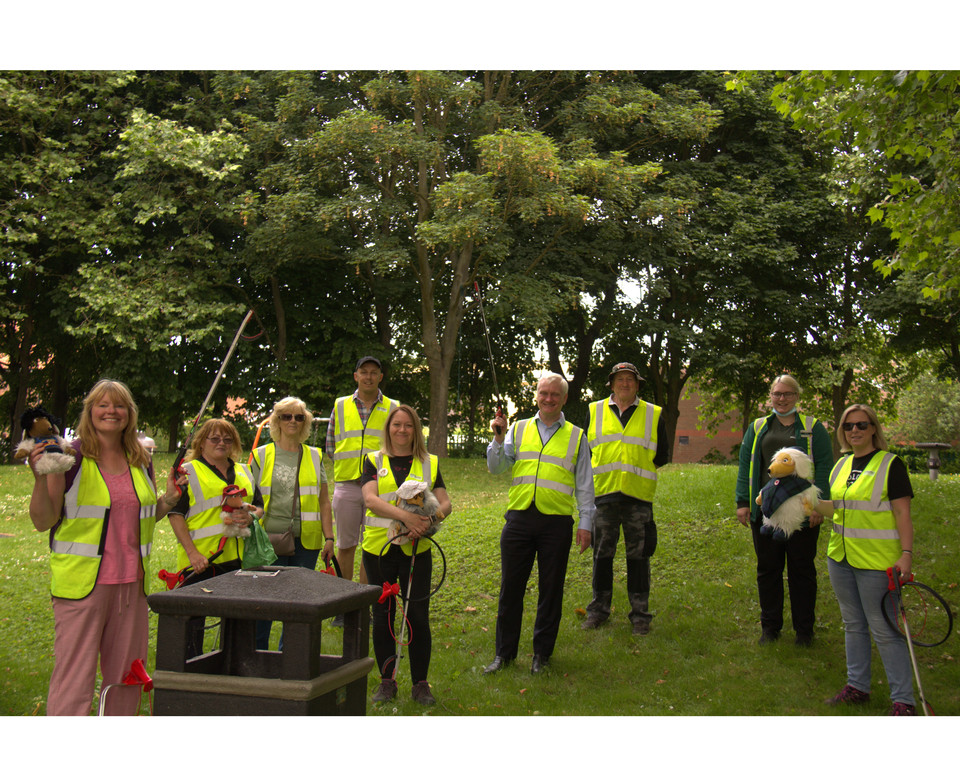 Last week, Graham met with Paul Coe, Chairman of the Wombles of Beverley to pay thanks for all the work they have put into preserving Beverley's green spaces and public hotspots that people have come to depend on more during the pandemic to meet loved ones. During this visit, Graham also joined them on a quick litter-pick, with Paul and other dedicated members of the group.
The litter-pick started with a quick sweep of the Samman Road Play Area and made its way along the street towards the Burden Road Play Area. The park was heavily coated in litter and broken glass. Speaking with local parents, Graham was told that the park had become a hub of anti-social behaviour, as play equipment is being vandalised more frequently and that littering is a growing issue.
Graham praised the group's innovative litter-picking equipment loan scheme, giving groups, schools and other concerned residents the opportunity and means to clean up their immediate area. Currently, litter picking tools, bags and bag hoops are available at two shops in Beverley; the Refill Jar and The Co-op on Lincoln Way.
Graham commented, "I would encourage anyone that can to get outside and follow in the Wombles' footsteps. This wonderful group of enthusiastic and public-spirited individuals is a stellar example of how residents should come together to maintain and preserve the beauty of their communities and natural surroundings.
"I was pleased to see that there is so much more to the group than just litter-picking; not only does their work have obvious environmental benefits, but is a wonderful way to get outside, get some exercise and meet new people."
Paul Coe, Chairman of the Wombles of Beverley, commented, "It is very welcome that Graham Stuart MP wanted to and got fully involved in a recent litter-pick with us at the Burden Road Play Area. It was our pleasure to meet him and talk to him about the problem.
"We purposely took him to an area that regularly suffers from littering and Graham saw at first-hand how bad it was.
"Part of our constitution is "To work in partnership with public authorities to raise the profile of littering and to arrange for the most efficient disposal of the litter collected.
"We hope that through this visit, that this will encourage more decision makers to work with us for the benefit of all residents in Beverley and the surrounding area that we cover.
"To join The Wombles of Beverley please visit www.thewomblesofbeverley.co.uk"
Photo :- Graham with Paul Coe and The Wombles of Beverley at Samman Road Play Area.