Entries are open for the 2022 awards,.
Tue 9th August 2022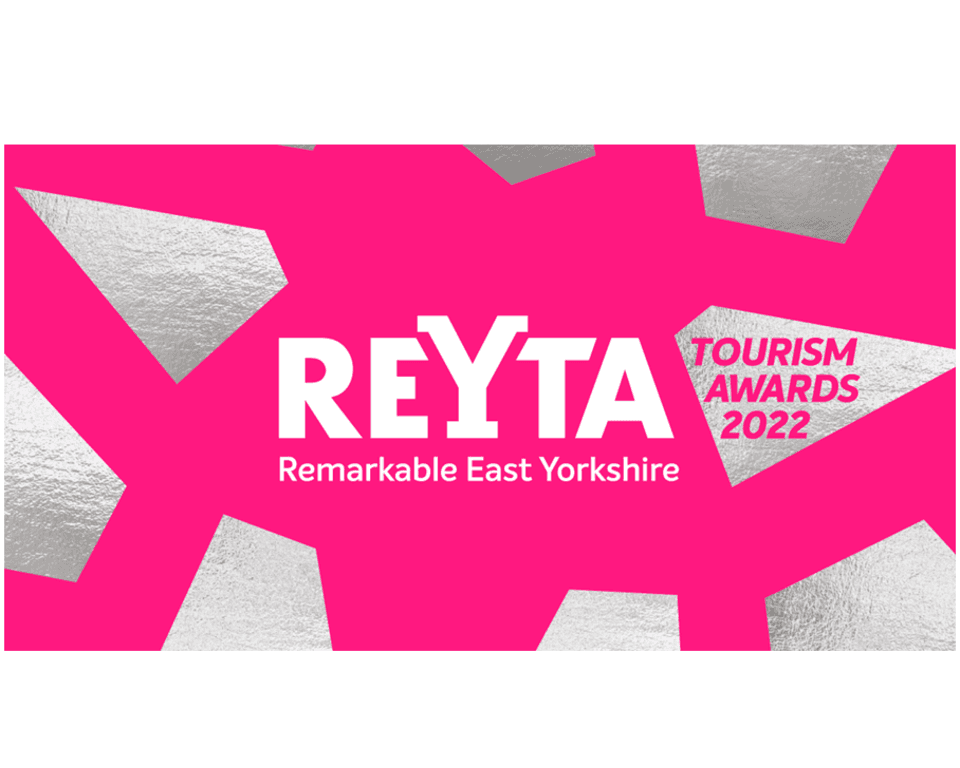 Have you started your application for the Remarkable East Yorkshire Tourism Awards 2022?
Celebrating the quality of tourism businesses and the people that work in them, the REYTAs showcases the truly remarkable businesses in the Hull and East Yorkshire area. Winners from relevant categories will be automatically put forward for the National Visit England Awards for Excellence.
If you want to apply – this is what you have to do?
Choose your category or categories – check your business meets the criteria
Fill in your background and promotional information
Answer 4 questions of the application
Add links to any evidence that supports your application
Submit!
Top Tips!
Remember you are the expert in your business and everything you're doing to make your business the best answers the questions.
Print off a sample application and leave it on your desk. Every time you think of something relevant to one of the answers make a note of it on the sample. Then when you come to write the application you've already got a plan for each answer.
Bookmark links that may be relevant in your supporting evidence as you use them so they're already saved and ready to add.
If you're unsure or have any questions, then feel free to get in touch by emailing info@vhey.co.uk.
ENTRIES CLOSE AT MIDNIGHT ON SUNDAY 11TH SEPTEMBER 2022
Here's the full list of 16 categories to enter:
Remarkable B&B and Guest House of the Year
Remarkable Business Events Venue of the Year
Remarkable Camping, Glamping and Holiday Park of the Year
Remarkable Cuppa Award
Remarkable Ethical, Responsible and Sustainable Award
Remarkable Experience of the Year
Remarkable Hotel of the Year
Remarkable Local Producer
Remarkable New Tourism Business of the Year
Remarkable Pub of the Year
Remarkable Resilience and Innovation Award
Remarkable Restaurant Award
Remarkable Self Catering Accommodation of the Year
Remarkable Tourism Event of the Year
Remarkable Visitor Attraction of the Year
Remarkable East Yorkshire Passion
If you had started or completed an application before the REYTAs were paused – you do not know what happened to it?
All applications that were started or completed have been re-uploaded to the 2022/23 cycle and are ready and available for you to complete or amend as you wish before submitting. Applications have not been resubmitted to allow you the chance to update any areas you may want to.
What do I need to do now?
Log in and check all applications are correct and as they were before.
We would highly recommend checking the eligibility of the categories and the questions on the applications before submitting as a couple of changes have been made to remain aligned with Visit England.
Make any changes you'd like or complete your application.
Once you're happy – submit your application. You're more than welcome to submit applications for any other categories that suit.