East Yorkshire Apprentices Win at SOE Skills Challenge
Wed 5th October 2022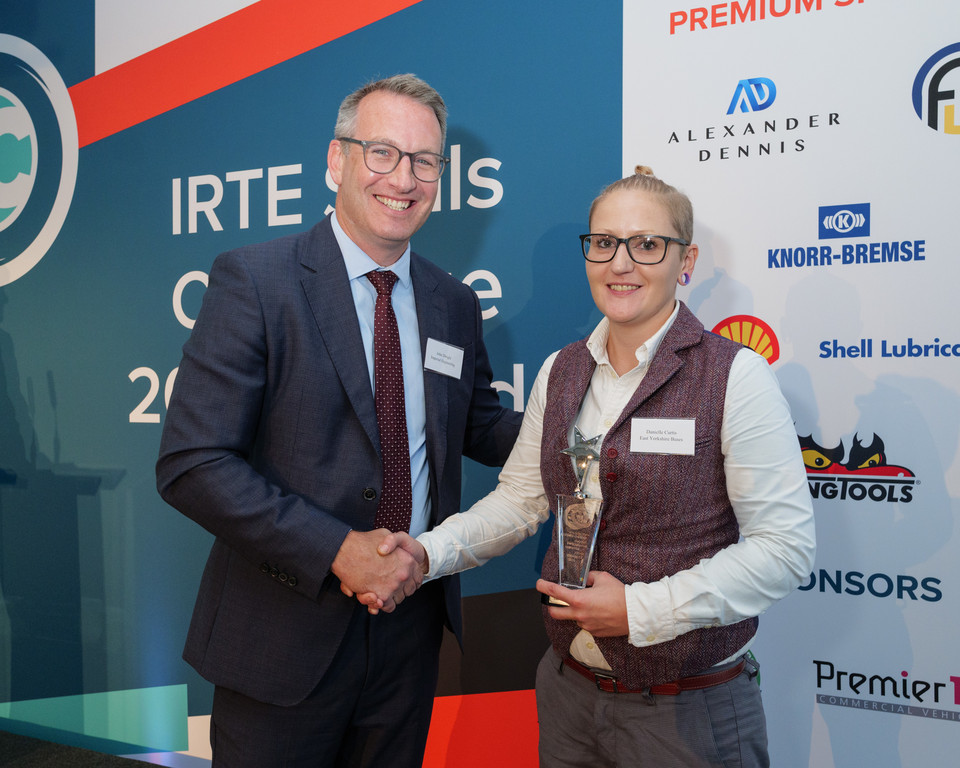 Last month, three engineering apprentices at bus company East Yorkshire successfully brought home awards from the Society of Engineers (SOE) IRTE Skills Challenge.
In June, six apprentices from East Yorkshire took part in the SOE IRTE Skills Challenge, an annual competition in partnership with S&B Automotive which aims to find and recognise engineering stars working across the bus and coach sectors.
The team competed against apprentices and engineers from across the country, and three of them were successful in being awarded the best in their categories.
Danielle Curtis, who is in her third year of a four-year Bus and Coach Electrician Apprenticeship at S&B Automotive Academy, was awarded Top Scoring Electrical Apprentice. Fourth-year Apprentice, Jack Jackson, who has joined the bus sector after following in the footsteps of his father and grandfather, was awarded Top Scoring Mechanical Apprentice. Kyran Taylor, who joined East Yorkshire back in 2019, was awarded Top Scoring DVSA Inspection Apprentice.
Robert Gibson, East Yorkshire's Chief Engineer, said it was great to see the recognition for the team: "We're absolutely delighted to see our apprentices receive some well-deserved awards. We're incredibly proud of the team, and it's fantastic for their success' to be recognised as they continue in their development preparing for what are undoubtably going to be very successful futures."
Speaking about the value of the Skills Challenge, Phil Marsh, Chief Executive Officer at S&B Automotive Academy said: "Now, it is more important than ever to recognise, support and train our workforce, to celebrate their achievements and to ensure our top people stay with us. I believe the Skills Challenge is a great way to demonstrate our commitment, trust and respect we have in our technicians."
The team accepted their awards at the IRTE Skills Challenge 2022 Awards at the British Motor Museum on 8 September and have now returned to join the rest of East Yorkshire's apprentices to share their experience.
Those who are interested in joining East Yorkshire's award-winning engineering team can do so by heading to eastyorkshirebuses.co.uk/jobs.