East Riding Leisure to host charity Classathon in aid of Elsie's Appeal
Mon 27th March 2023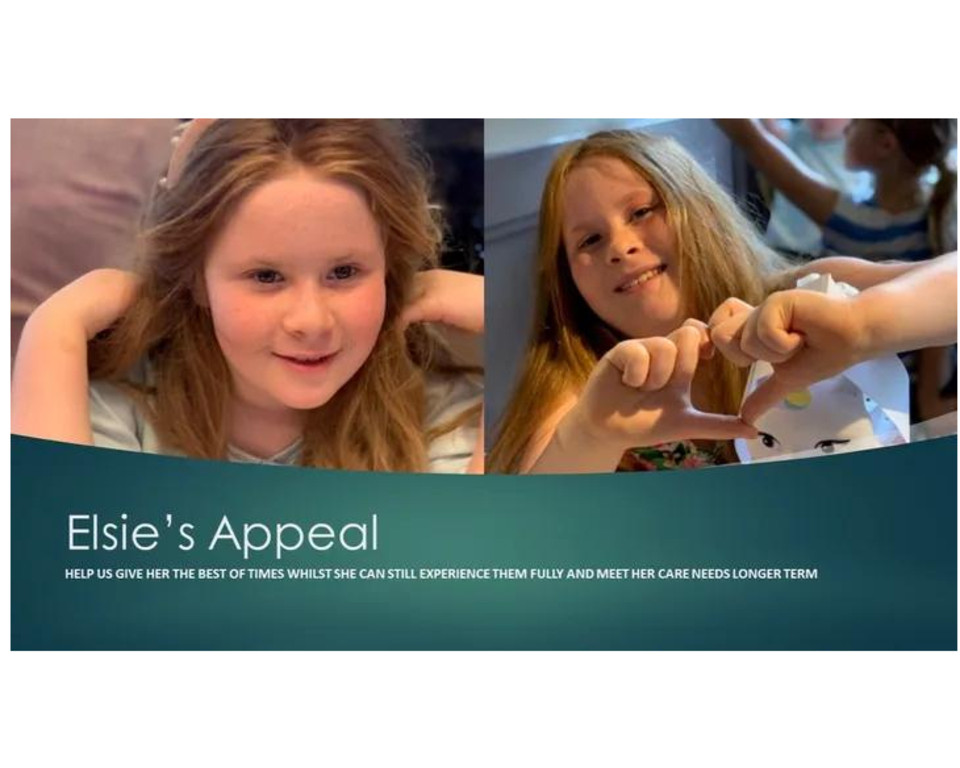 East Riding Leisure Driffield will host a charity Classathon in order to raise money for Elsie's Appeal.
Elsie's Appeal is a charity initiative organised in aid of Elsie, an East Riding resident who suffers with a terminal illness called Batten disease. This is a progressive condition which causes people to gradually lose their sight, ability to walk, talk and swallow, and experience complex seizures that are difficult to manage. This rare disease affects roughly one in 50,000 children and is a condition with a usual age at death of 14-18.
Elsie has lost her sight, is already having seizures and will soon lose the use of her body. Her family are aiming to raise £100,000 in order to fund the building of a specialist extension to support her full-time care, and to ensure she makes as many lovely memories as possible.
Dave Turner, fitness coordinator at East Riding Leisure Driffield, said: "We're honoured to be able to raise money for such a worthy cause.
"Elsie is an incredible little girl, and we want to support her and her care in any way that we can. This Classathon will be an opportunity for the community to support a Driffield family.
"They are members of East Riding Leisure, and love to come swimming along with Elsie's little brother Wilfred. I believe that there are several local people who would love to support this event and this lovely family who are dealing with this awful situation. Anyone who wants to come along, or even just donate, is welcome!"
The Classathon will take place on Sunday, 2 April. Some of the classes on offer include:
8.30am - RPM
9.30am - Body Combat
10.30am - Body Pump
11.40am - Body Balance
12.45pm - Sh'bam
1.40pm - Grit Strength
2.20pm - Grit Cardio
3pm - Body Attack
You can just turn up for most of the classes, however, it is advisable to book online in advance for RPM and Body Pump, as these classes do get busy. It's just £5 per class, payable on the door
If you would like to sponsor our instructors, you can do so here: https://www.gofundme.com/f/elsies-appeal-enabling-her-care-needs-to-be-met?member=24360935&utm_campaign=p_cp+share-sheet&utm_content=undefined&utm_medium=copy_link_all&utm_source=customer&utm_term=undefined
To find out more about Elsie and her appeal, please visit https://eu.docs.wps.com/l/sADoiRqH1p7tLkIuCjbCnFA