Dealing with the pandemic and the impact on funerals during lockdown
Wed 20th January 2021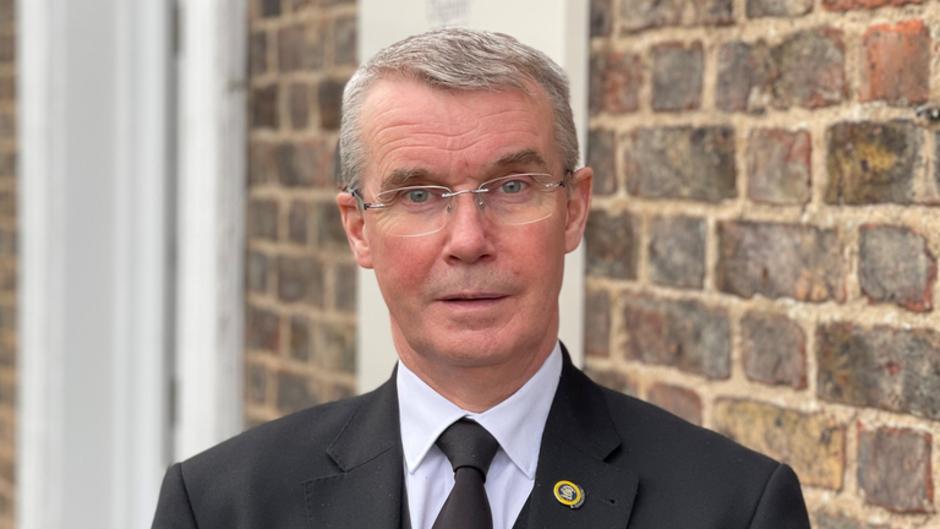 David Wilson - Frank Stephenson & Son, Funeral Directors on Minster Moorgate have continued to go ahead throughout the pandemic and lockdown periods.
In the 148 years the firm has existed they have not experienced quite so many challenges to ensure clients have a respectful and dignified funeral. Only one in ten people (12%) are confident they know exactly what the current restrictions mean for organising a funeral. At Frank Stephenson & Son the dedicated team can take care of all aspects of the service.
Fellow funeral directors, Paul and Kevin, who are supported by Kim, Vanessa, Colin, John, Peter and Nick. As local people understand the client's needs and the importance of shared traditions.
How funerals have changed
Almost 12 months ago at the start of the pandemic the business has had to continually adapt the service, to deal with the changing times and restrictions put in place to comply with changing government guidance but as a funeral business also to give clients the service they want where possible.
Adapting to the number of people who can attend has been a big challenge. . At the start of the pandemic funerals were restricted to just 10 attendees. However, more and more crematoria and other funeral venues have adapted their spaces so now 30 people can attend while maintaining social distancing.
Technology has been a great addition to services and welcomed by many families, allowing people to attend via live webcast or record the funeral. Sadly, it isn't possible for everyone that may want to attend the funeral to physically be there on the day. But watching the service they are able to pay their respects even if they are 'shielding', unable to travel or living in another part of the world.
At Frank Stephenson & Son they will advise you on your options and provide most of the important elements of a funeral.
Your loved one can be buried or cremated. Arranging flowers and a hearse, you can still have readings and music during the service. Bereaved families can now register the death by telephone rather than visit the Registry Office and they can continue to work closely with GP's, Celebrants, religious leaders and others.
Getting to the funeral
Being able to provide a limousine service to protect both colleagues and clients, perspex partitions have been installed between the chauffeur and passengers to provide a safe environment.
Each limousine is available for family members from the same household with a maximum of six people per vehicle.
Making arrangements
Arrangements can be made to see people face to face at Minster Moorgate, or converse using Skype or Face Time and also still encourage people to do as much as they can over the phone or by email., but unfortunately not at the someone's home.
David born and raised in Beverley as were generations of his family before him. He was a pupil at the Spencer Council School and then attended Longcroft School and Sixth Form College. David was a member of the Beverley Minster Choir from the age of 7 and became Head Virger of the Minster in 1980.
Taking the greatest care
Frank Stephenson & Son is part of Dignity, a network of some of the UK's finest funeral directors. If you have questions visit the Dignity website, Frequently Asked Questions or call the 24-hour client service centre: 0800 456 1047.
If you have been affected by Covid-19 or are self-isolating call or email.
29 Minster Moorgate, Beverley HU17 8HP
Tel: 01482 881 367 Frank Stephenson & Son Funeral Directors For further information please visit: www.dignityfunerals.co.uk/frank-stephenson-and-son/beverley