Civic Procession and Service
Mon 17th October 2022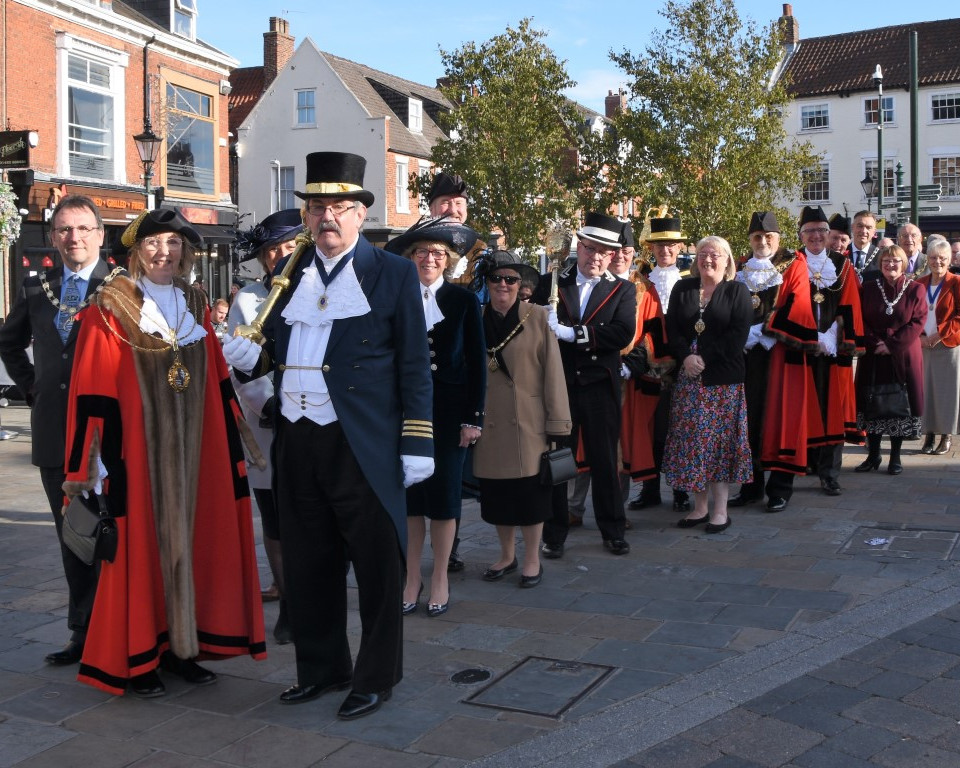 On Sunday 16th October, Mayor of Beverley Councillor Linda Johnson's Civic service took place.
The Procession began at Wednesday Market Place led by the Church Lads and Church Girls Brigade Band.
With the Civic party assembled, at 2:20pm the procession set off with the Mayor and Councillors of Beverley, invited civic dignitaries from across the East Riding and young people from uniformed organisations making their way to Toll Gavel United Church for the service at 2.30pm.
The service led by Reverend Fran Rhys and bible readings by The Mayor of Beverley, Councillor Linda Johnson and Honorary Freeman Jim Sharp with the prayer of Intercession for Beverley led by Colin Raynor. Prayer of Blessing by Teresa of Avila.
The nation Anthem "God Save the King", was sung in good voice to conclude the service.