Chocolate - from bitter bean to sweet treat': a new exhibition in the Treasure House in Beverley
Mon 4th October 2021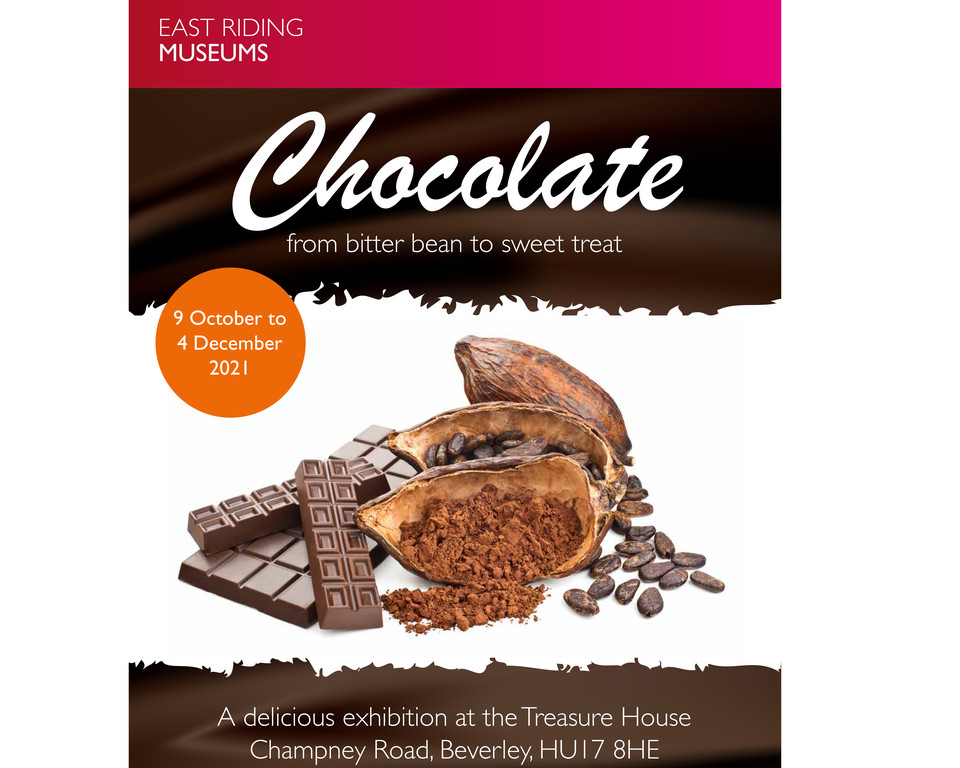 There will soon be a chance to visit the Treasure House in Beverley and enjoy a delicious new exhibition, Chocolate.
Visitors will discover how the humble cacao bean went from a bitter drink consumed by the Aztecs and Mayans to the bars of chocolate and confectionery loved by many people today. There will be lots of interesting artefacts on display, including ancient beverage containers from Ecuador and Costa Rica, and vintage food packaging of favourite treats such as Roses, Yorkie and Snickers.
Throughout the exhibition there will be a 25% discount on hot chocolate in the Treasure House café, a range of new chocolate-themed book titles for children in Beverley Library, and a Chocolate Quiz to test your chocolate knowledge.
Admission is free and no booking is needed. The Treasure House is located in Champney Road in Beverley.
The exhibition runs from Saturday, 9 October to Saturday, 4 December. For more information, including opening hours, see here.