Boditrax coming to five East Riding libraries in ground breaking scheme
Mon 21st February 2022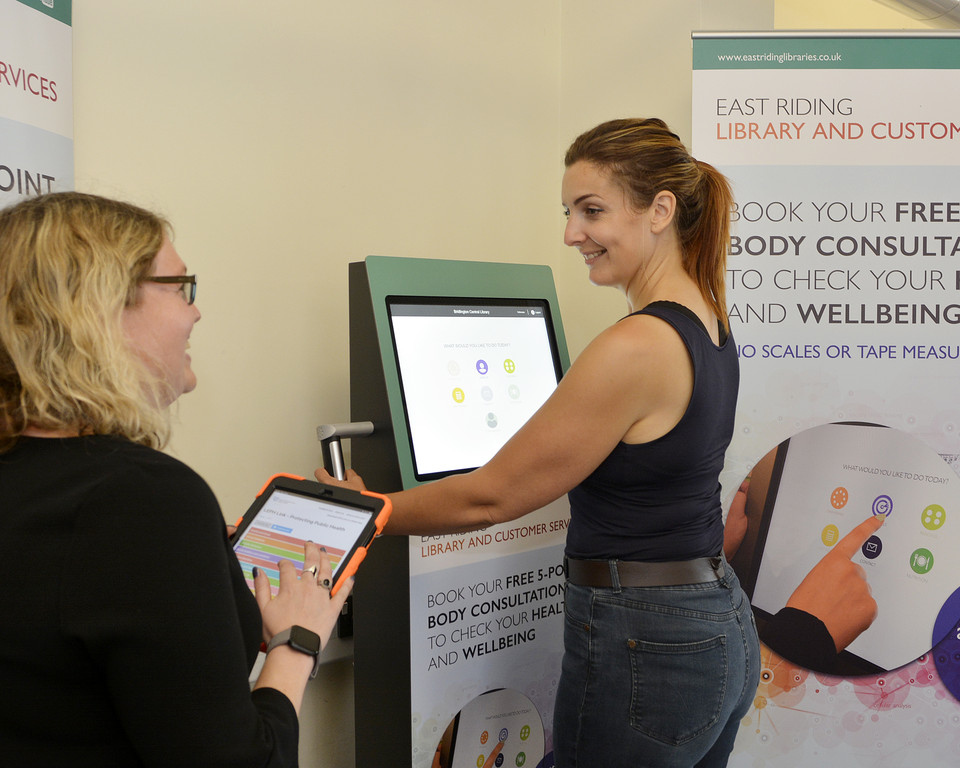 East Riding Libraries and Customer Services are launching Boditrax units in five libraries : Beverley, Bridlington North, Bridlington Central, Withernsea, and Goole.
There will be launch events as follows :
Bridlington Central - Wednesday, 2 March: 10am -1pm
Goole – Thursday, 3, March : 11.30am-1.30pm
Bridlington North - Saturday, 5 March: 10am-1pm
Withernsea - Saturday, 12 March: 9.30am-12.30pm
Beverley – Monday, 14 March: 10am -1pm
The free events will be open to anyone to come along and find out more about Boditrax, how the service works, and the benefits of signing up for a consultation. Those attending will see an example of a consultation being carried out and hear about the partnerships and groups who can help to make the best of mental and physical wellbeing. Qualified staff will be happy to answer any questions, and attendees will be able to sign up for a consultation on the day.
Boditrax units give a personalised path to better health and wellbeing. Participants are encouraged to come back for consultations over 12 weeks to review their progress. This service, the first of its kind for libraries in the UK, is free for East Riding Libraries members. Membership is free - to join, sign up for membership online, or visit any East Riding Library.

At the initial consultation, customers will use Boditrax, a medically approved body analyser, to complete a full-body composition scan. From these results, a trained advisor / member of library staff will discuss the five points of physical health that can indicate the user's current level of wellbeing. The private and confidential scan also provides 20 different measurements of health and fitness, which can be viewed and tracked on the free Boditrax app. The staff member will discuss the free resources and facilities available to use, and advise on a path to help users achieve their goals. Following a Healthy Chat, staff may suggest East Riding Library groups and activities, self-help programmes, access to East Riding Leisure facilities, Walking for Health, and much more.
Members meeting certain criteria will have access to Oviva, a bespoke 12-week weight management and nutrition service, only available through referral -personalised one-to-one support, access to peer group chats, and continuous free lifetime access to the Oviva app.
Councillor Mike Medini, portfolio holder for cultural and leisure assets, said : "I am very proud that we are the first library service in the country to offer Boditrax units, which will be a huge step towards improving the health and wellbeing of our residents."

For more information about Boditrax and to sign up for a consultation, please contact the nearest participating venue, or come along to one of the launch events.