BEVERLEY OPEN STUDIOS 2023
Thu 31st August 2023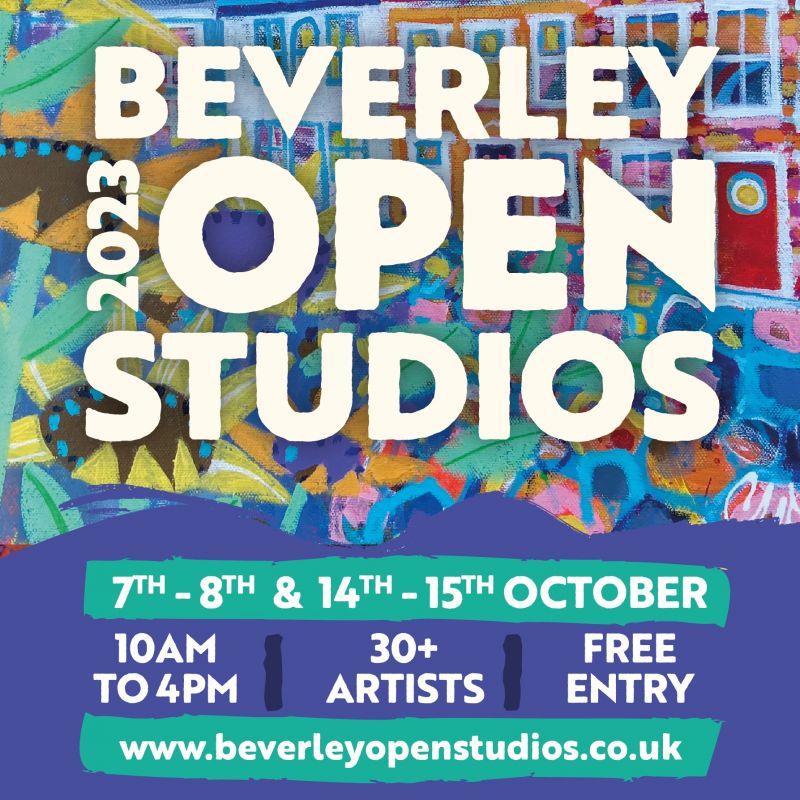 Discover the diversity and creativity of over 30+ local artists who are opening their studio doors across
17 venues in the town and surrounding areas over two weekends in October providing everyone an
amazing opportunity to see behind the scenes of Beverley's thriving creative community.
Beverley Open Studios 2023 artists taking part include painters, potters, sculptors, jewellers,
photographers, printers, framers, and filmmakers. There is a wide variety of local talent to see, and an
unmissable chance to discover a treasure trove of artworks, and take part in engaging, immersive
installations.
Visitors will have the exciting opportunity to meet directly with the artists, hear about their inspirations,
methods, and an unmissable chance to buy that special piece of artwork they love straight from the
artist.
Beverley Open Studios 2023 are also thrilled to have local galleries Art and Soul, Beverley and Eastgate Studios, throwing open their doors and embracing the public in giving this opportunity for visitors to interact with the artists.
Beverley Open Studios will take place on 7th – 8th Oct and 14th – 15th Oct 2023, 10am – 4pm with free
entry for all throughout the event.
You can find all your information and map of artists locations on the website:
Leaflets and maps are available now in local libraries, businesses, tourist information and participating
galleries across the town.
You can also find us on social media:
Instagram: beverleyopenstudios
FB: Beverley Open Studios