Beverley Musical Theatre celebrates 30 years of traditional family panto
Mon 13th September 2021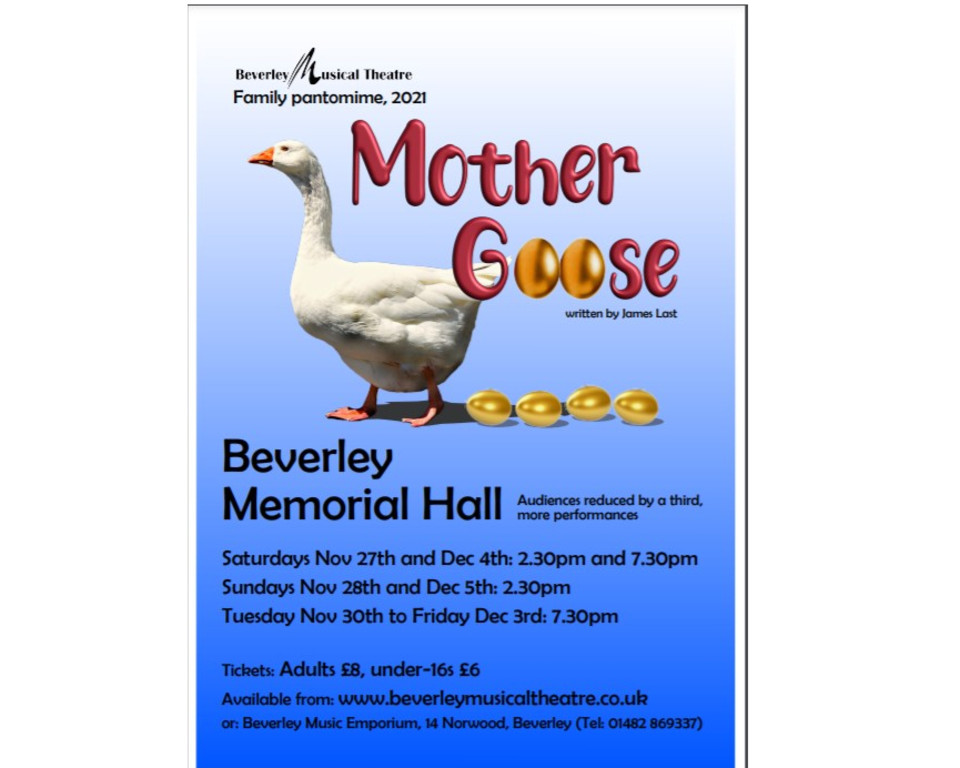 It's back!!
Beverley Musical Theatre celebrates 30 years of traditional family panto with Mother Goose running from November 27th to December 5th 2021
Look to ensure your Christmas 2021 gets off to a sparkling start, book your tickets in advance and support local theatre.
Reduced audience sizes and more performance means you can all come along and feel comfortable.
Everything you expect from a family panto and so much more!
No ticket price increase just £8 and £6 refundable and exchangeable you can get your tickets from ;-
www.beverleymusicaltheatre.co.uk/ticket-sales
or from ;-
Beverley Music Emporium, 14, Norwood, Beverley
Telephone - 01482 869337