Bees needs!
Fri 16th April 2021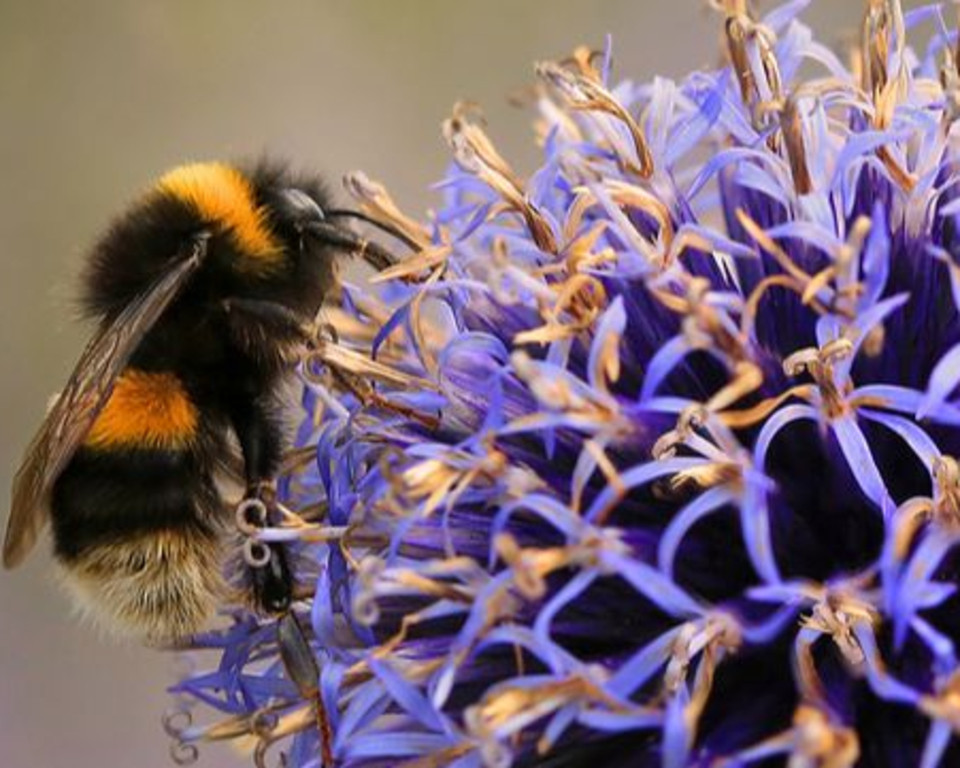 Bees provide us with every third mouthful of food we eat - it is estimated that 84% of all crops and 80% of wildflowers depend on insect pollination.
It's no secret however that many pollinators are facing threats; the loss of habitat and the use of chemicals have been linked to declining numbers. This is bad news but there are ways to help them...
Thanks to Yorkshire Wildlife Trust you can discover more about our incredible bees and how we can save them by reading their blog here.
Watch out for wildlife
Coming out of lockdown could spell bad news for our precious creatures. But it doesn't have to be that way, as a little care and attention will make all the difference. Learn how to keep wildlife safe as we start moving about again. Read more here.
Discover Spurn this spring
All aboard! Our Spurn Safaris have restarted. Discover tales of the peninsula's fascinating military and maritime history on a journey across this unique landscape in our specially adapted truck, the Unimog.
For those particularly interested in the wildlife at Spurn, our Bespoke Birding tours could be for you. They're a bespoke birding experience with one of our expert guides, perfect for beginner birdwatchers! Both the safari and tour have been adapted to be Covid-safe. Book now.
30 Days Wild
The Wildlife Trusts challenge you to do one wild thing a day throughout the month of June! That's 30 simple, fun and exciting Random Acts of Wildness.
When you sign up, you'll get a free pack of goodies to help you plan your wild month, plus lots of ideas to inspire you to stay wild all June (and beyond!) Sign up now.
Your Puffin Protector Pack
Our Yorkshire Puffin Festival is taking place this year from 29th - 31st May! We've got a whole host of things for you to enjoy, from virtual talks and bedtime stories to activities to do at the coast. Get started on your puffin journey with our Puffin Protector Pack! Download it here.
Artists for Painted Dogs and other Wildlife
British Wildlife by British Artists is a collaborative online exhibition of 27 top renowned UK wildlife artists raising funds for four Wildlife Trusts - including us! The exhibition includes painting, sculpture, woodwork, felt making, jewellery and printmaking.
Three Yorkshire artists are exhibiting – Mikaela Bartlett, David Mayne and Tom Howdle (TimberCulture). Artists are donating 50% or more of the proceeds from the sale of their artwork (full details on the website). The exhibition will celebrate the diverse flora, fauna and landscapes of the beauty of the British Isles.
With charities and artists still battling very challenging times due to the global pandemic, this exhibition is delighted to be raising funds for us. And we are so pleased to have them on board! The art fundraiser is open for previews now and opens for sales from tomorrow, 16th April, until 9th May. View the exhibition here.