An Inside Job: From New Graduate to Partner – How Edwards & Pearce is Setting Up Its Team for Success
Wed 27th September 2023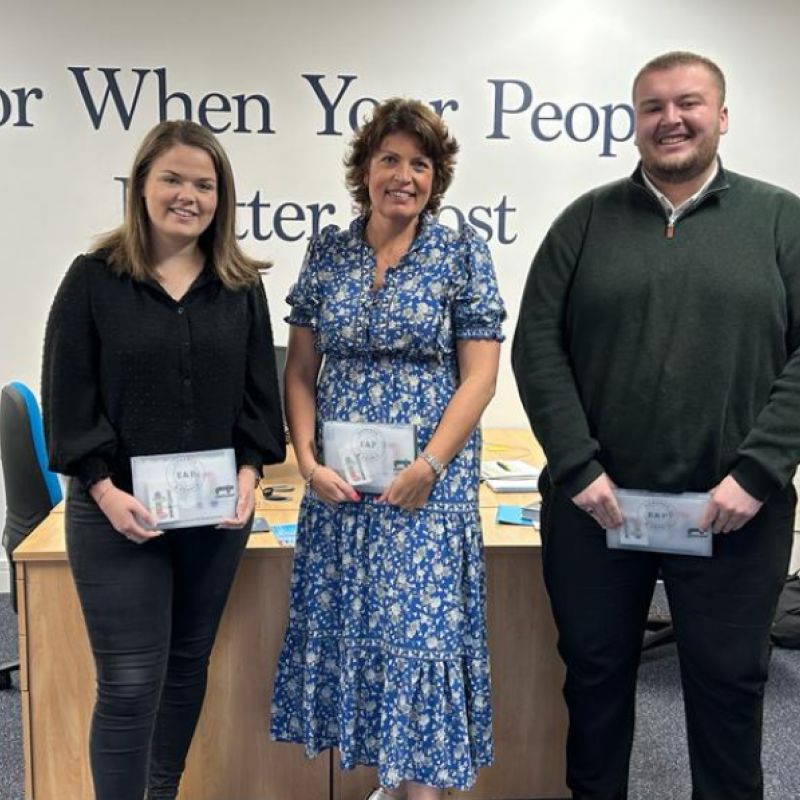 Yorkshire-based professional recruitment and development company Edwards and Pearce has launched an in-house training programme to create business leaders of the future.
The Emerging Leaders Programme is a proven model which co-owner Felicity King has successfully delivered in her own family business as well as other businesses – and, she says, is a great model for SMEs and those looking at succession planning to follow. Indeed, one of E&P's objectives is to create leaders from the get-go and so always look to employ those they identify as potential leaders who will take the business forward in the future. Felicity, who runs Edwards and Pearce with her husband Dan King, said:
"I truly believe leadership is a mindset that every business needs, regardless of the role or title. It's an inside job. We need a workforce empowered and responsible for their actions with the flexibility to adapt and change to the world we live and work in today. Change isn't something to fear, it's inevitable every minute of every day.
"When we acquired Edwards & Pearce in 2019, Dan and I had a very clear vision of the way we wanted to run our business, the values it would sit on and the opportunities we wanted to make available for our team. Top of the list for us is a health and family first approach, where each member of our team is empowered to look after their own wellbeing and that of their loved ones, knowing they are in a safe and trusted environment to do so. Next comes learning and development. We believe that without a clear commitment to learning, development and innovation, we couldn't offer the level of service and insight to our clients that we pride ourselves on and are recognised for.
"So, investing in our team's development is a no brainer and I feel it is our responsibility to offer this opportunity to everyone in our team so they can grow and be able to offer our clients the very best service possible, whilst being fulfilled and supported themselves."
Participants formulate a personal development plan as they go, setting themselves up for insightful conversations with their line managers as well as clearly identified projects, targets and outcomes. Emily Glanville, one of those taking part in the Emerging Leaders Programme, said:
"As we look to start our next set of leadership training, I look forward to the opportunities that this journey creates. Since starting my training at E&P I have felt thoroughly supported and heard in my career path and I feel this has been reflected through the learning opportunities provided. Not only is the training a large benefit to me professionally, but it has also contributed to my personal development and increased my passion for what I do."
Meanwhile, Felicity King says she is keen to share her winning formula with other businesses and asks anyone who is interested to get in touch.
For more information about Edwards and Pearce and its Emerging Leaders Programme, please visit https://edwardsandpearce.co.uk .
Alternatively, call 01482 621721.