A moment of reflection
Mon 19th September 2022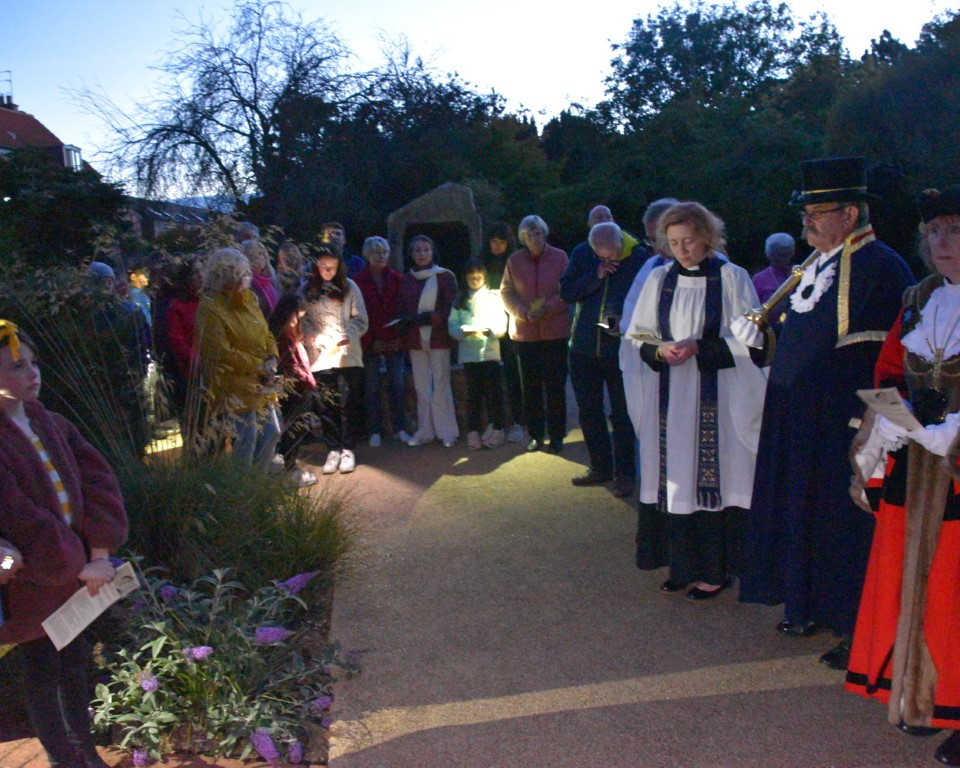 Coronation Gardens, Beverley 18th September 2022
A service held as a moment of reflection for the late Majesty Queen Elizabeth II, to give thanks to her life and comfort in this time of grief.
The service taken by Reverend Becky Lumley (vicar), St Mary's Church at 7.45pm Prayers, Reading Revelation 21:22-26 and 22:3b-5 and the choir singing Psalm 23 by Goodall, the service also included our nation's one minute's silence at 8pm.
The service concluded with the lords prayer and a closing prayer to our new King Charles III
As the congregation sang God Save the King in full voice the service came to a close and filed out of the gardens.